So Far We've Covered...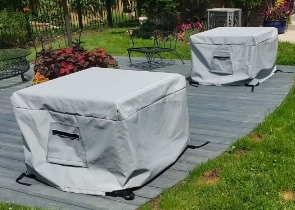 Cushion & Storage Chest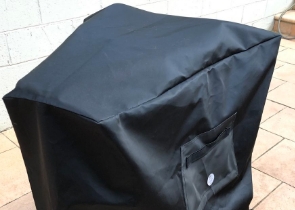 Custom Cover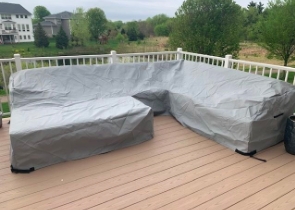 Sectional Covers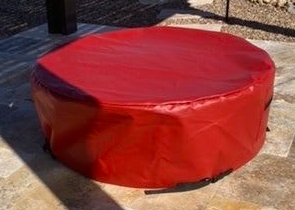 Fire Pit Covers_1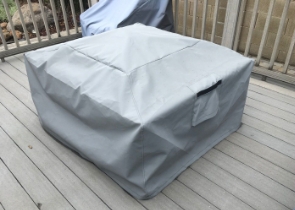 Fire Pit Covers_2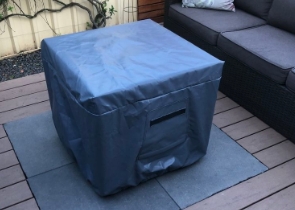 Fire Pit Covers_3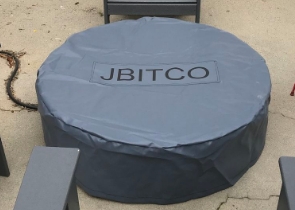 Fire Pit Covers_4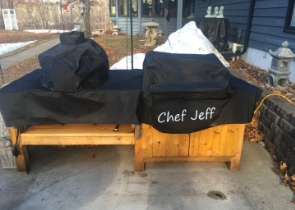 Grill Cover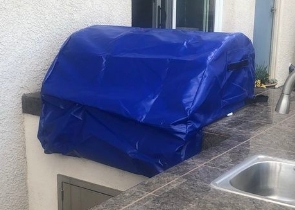 Grill Cover-1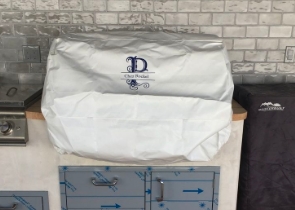 Grill Covers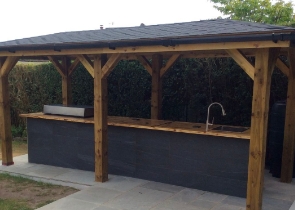 Outdoor Island Kitchen Cover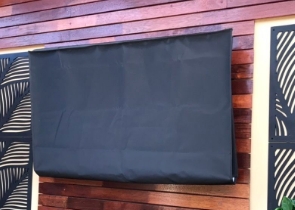 TV Cover
View more Customer Images »
Long-Lasting Patio Chair Covers Made from Weather-Resistant Fabrics
Are you tired of your patio chairs succumbing to the elements? We have the ideal solution for your dilemma. Our outdoor chair covers protect your round-shaped chairs from the snow, sun, debris, sleet, rain, and also extend their life. They safeguard your chairs all year long.
Our garden chair covers come from robust and long-lasting fabrics. All of our fabrics are completely resistant to water and UV rays. Three distinct fabric options are available. Make a choice according to your requirements and the current weather. They feature double seam stitching resistant to ripping. Tailored to fit snugly a round-shaped chair with a back height of 20" and a front height of 15", a diameter of 15" (W), and an overall diameter of 18'. (L). All fabrics are heavy-duty, abrasion- and tear-resistant.
Cover Rite is an excellent choice for mild weather. This is a 600 Denier, 100% solution-dyed polyester fabric with a PU coating on one side. Its graphic weight is 8 oz, making the garden furniture covers extremely portable and sturdy. This is available in four colours and comes with a warranty of 3 years.
Cover Tuff and Cover Max feature a 1000 denier and PVC-coated polyester fabric. Their graphic weights are 18 oz and 12 oz respectively, making them convenient to use. Cover Tuff is especially useful in inclement weather and has a warranty of 5 years, while Cover Max is suitable for moderate weather and backed by a 7-year warranty. Cover Tuff offers 5 colour options, while Cover Max offers 6 colour alternatives for your patio chair covers. 
Tie-Down Alternatives Available with Outdoor Chair Covers
Our garden chair covers come with a variety of tie-down options to help keep them in place. You can choose between a drawstring or elastic at the hem. Split clips secure the cover to the chair legs and keep it in place. At the bottom of the cover, corrosion-resistant grommets ensure your drawstring operates smoothly. A push zipper attached to the cover simplifies cover removal. Airbags conceal sunken points on your covers and prevent the formation of water pools. Choose from any of the accessories listed.
Customise the garden furniture covers with your logo or any message. Select the print's colour, location, and design and send it to us. We added handles to the covers to make them easier to cover or remove. Air vents are used to keep mildew and mould at bay.
Patio Chair Covers Price Reduce When You Place Additional Orders
Take advantage of a special discount on bulk purchases of our outdoor chair covers. The more units you buy, the more money you save, as each unit is less expensive. Also, the more covers you purchase, the less frequently you visit the store, saving you time and effort. Therefore, place your order immediately!
Didn't find what you were looking for? Need to find something else? Take a look at our other custom covers here.
Frequently Bought Together