So Far We've Covered...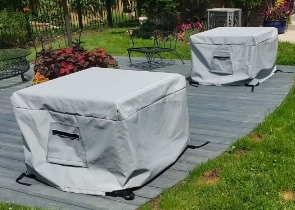 Cushion & Storage Chest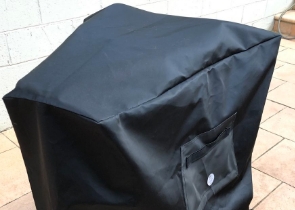 Custom Cover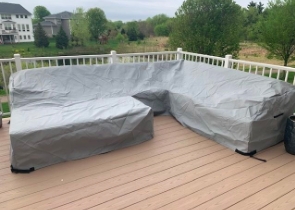 Sectional Covers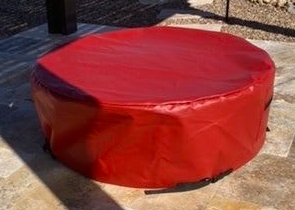 Fire Pit Covers_1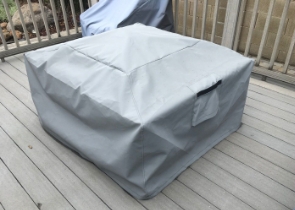 Fire Pit Covers_2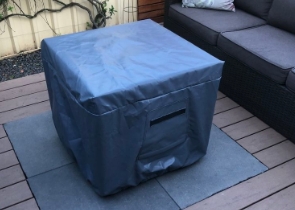 Fire Pit Covers_3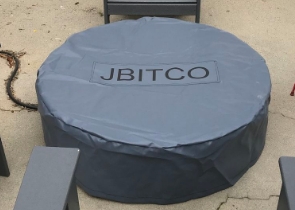 Fire Pit Covers_4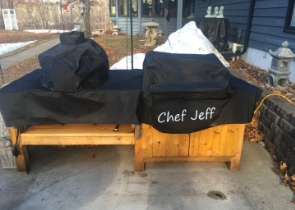 Grill Cover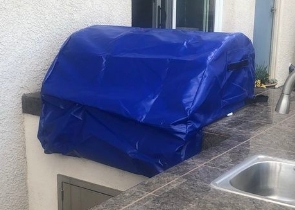 Grill Cover-1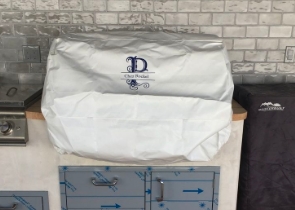 Grill Covers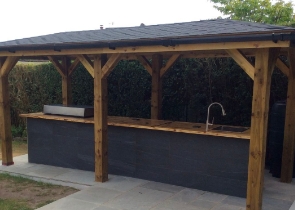 Outdoor Island Kitchen Cover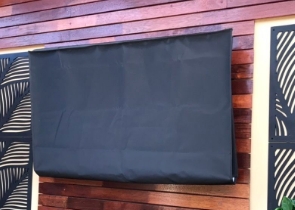 TV Cover
View more Customer Images »
Outdoor Sauna Covers Provide All-Weather Protection
Soak in the comfort of your sauna, which is protected from the elements. Our waterproof sauna covers completely protect the outdoor sauna from dust, sun, moisture, snow, rain, and other adverse weather conditions. Detox and unwind in your sauna at any time.
The sauna rain covers are water-resistant; they feature high-quality fabrics, seam stitched to avoid spill. They offer complete protection from UV rays and do not allow dust. Maintaining a neat appearance, the covers extend the life of your sauna. They are puncture and tear-resistant.
We offer three tough fabrics for these UV-resistant sauna covers, including Cover Max, Cover Fab, and Cover Tuff. Choose the best option based on your unique characteristics and weather conditions. The Cover Max and Cover Fab materials have a 3-year warranty, while our Cover Tuff material has a 5-year warranty.
For a snug fit for your outdoor sauna covers on stormy days, include any of our tie-downs, such as elastic at the exterior, push clips, velcro straps, or drawstrings. 
Waterproof Sauna Covers That Are Easily Accessible
Our sauna rain covers are customisable to different sizes and colours to meet your specific requirements. With the assistance of our guide, you can measure your sauna and then enter the needed dimensions. Following that, choose the colour for the covers.
These UV-resistant sauna covers have features that facilitate easy accessibility. They come with a flap push zipper tie-down at the front. This enables you to use the sauna even when under wraps. 
Custom-Made Outdoor Sauna Covers in Your Taste
Not only do our waterproof sauna covers safeguard your saunas, but they also help them to attract attention and complement your style. Add creative messages or graphics to your covers. Customise your cover with anything you want - your name, family monogram, house address or anything you like. This UV-resistant printing remains visible over time.
Didn't find what you were looking for? Need to find something else? Take a look at our other custom covers here.