So Far We've Covered...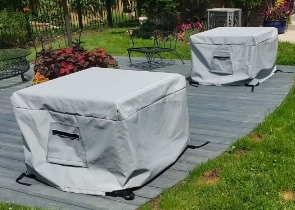 Cushion & Storage Chest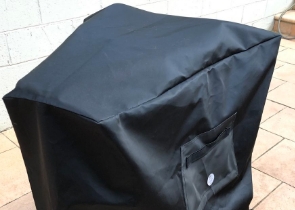 Custom Cover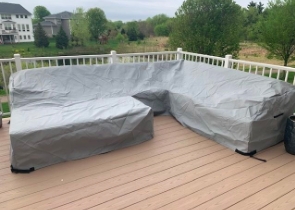 Sectional Covers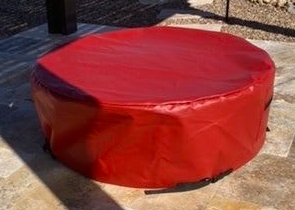 Fire Pit Covers_1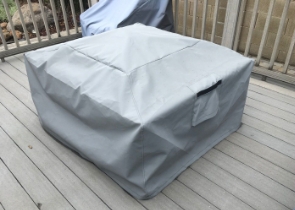 Fire Pit Covers_2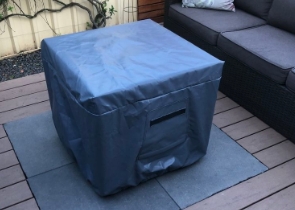 Fire Pit Covers_3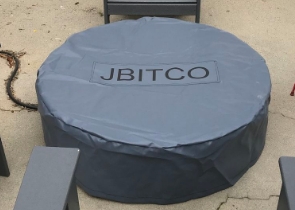 Fire Pit Covers_4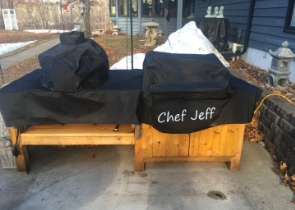 Grill Cover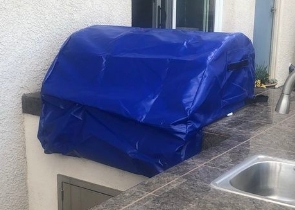 Grill Cover-1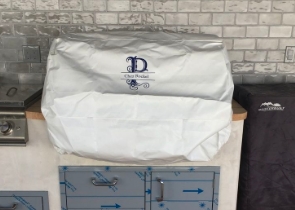 Grill Covers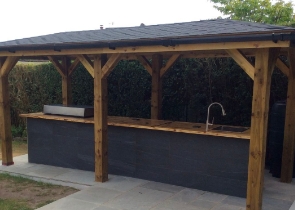 Outdoor Island Kitchen Cover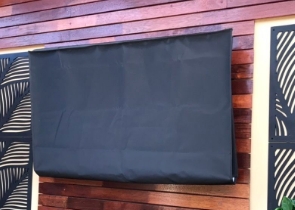 TV Cover
View more Customer Images »
Outdoor Trampoline Covers are Waterproof, Tear, & Abrasion Resistant
Your outdoor area is incomplete without a trampoline that is enjoyable for the whole family and provides hours of entertainment for everyone. However, even the highest-quality trampoline available in the market is prone to rust corrosion and fabric tears. With our superior-quality trampoline covers, you can leave aside all these worries as they offer year-round protection to your trampolines.
At Covers & All, our premium-quality hexagonal trampoline covers are available in custom sizes. Regardless of how big or small your trampoline is, you can customise the cover dimension as per your preferences and give it a clean, sassy look.
Featuring high tensile strength, these covers are tear, and abrasion resistant. Our covers safeguard your trampoline against falling tree limbs and other natural elements. This ensures that your cherished trampoline remains in great shape and keeps up and running throughout the year, no matter how bad the weather is.
At Covers & All, we provide a variety of grommets and tie-down options along with your custom hexagonal trampoline covers. You can customise your cover with drawstrings, elastic at the bottom, and grommets placed at every 6, 12, and 24 inches, as per your preferences.
Our Hexagonal Trampoline Covers are 100% Waterproof & UV Resistant
Our trampoline tarp covers are available in three different fabric options - Cover Max, Cover Fab, and Cover Tuff. These fabrics are available in different colours and allow you to pick the colour that blends seamlessly with our outdoors. What's more, our fabrics are 100% waterproof and offer utmost protection from harmful UV rays.
Made for outdoor use, Cover Max fabric is constructed of 12oz material resistant to water, UV radiation, tears, and abrasions. Our Cover Tuff fabric is ideal for extreme weather conditions and is made of high durability and heavy-duty material. Lastly, our Cover Fab fabric works best in shaded and semi-shaded areas and is lightweight.
Add a Personal Touch to Your Trampoline Covers
Crafted to keep your unit in top condition, our RMU covers can be personlised without any difficulties. At Covers & All you can easily add your logo, name, or text and get them printed on your cover. Easy to order with just a few clicks, these custom RMU covers shall be delivered right to your doorstep. Shop now!
Didn't find what you were looking for? Need to find something else? Take a look at our other custom covers here.