So Far We've Covered...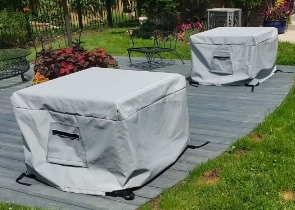 Cushion & Storage Chest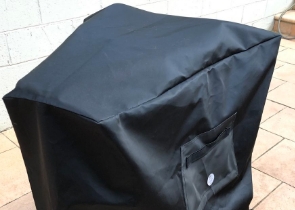 Custom Cover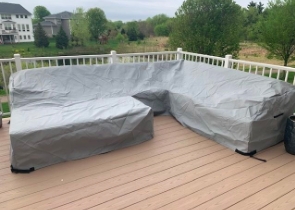 Sectional Covers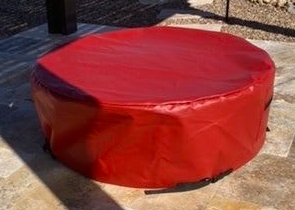 Fire Pit Covers_1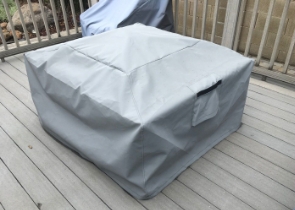 Fire Pit Covers_2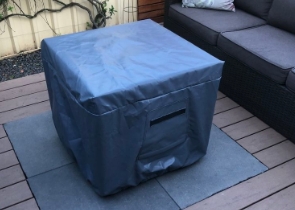 Fire Pit Covers_3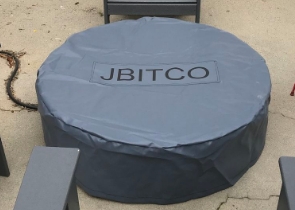 Fire Pit Covers_4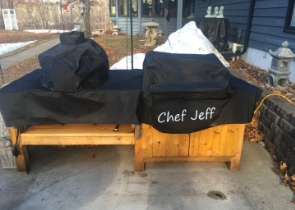 Grill Cover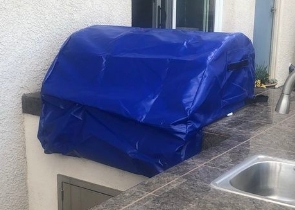 Grill Cover-1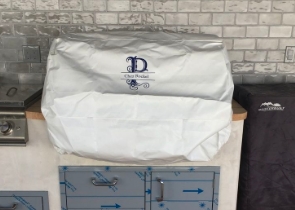 Grill Covers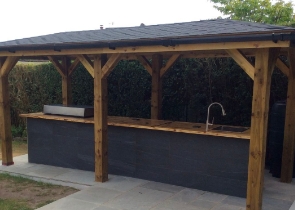 Outdoor Island Kitchen Cover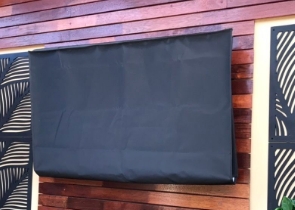 TV Cover
View more Customer Images »
Outdoor Round Table Covers Feature PVB/PVC Coated Polyester Fabrics
Imagine stepping up to your patio's round table after a rainy night and taking the covers off to discover it wonderfully dry as a bone. This is achievable thanks to Coverings & All's waterproof round table covers, which keep your tables clean and looking brand new all the time.
Our patio round table covers feature durable materials including PVB/PVC coated polyester,600 denier/1000 denier melange manufacturing and available in a variety of colours. Choose from blue, brown, black, white, beige, and grey - or any other colour that complements the style of your patio.
These discoloured garden furniture covers have a vinyl/fabric-like touch and are UV resistant. They are incredibly durable, being watertight, rip- and scratch-resistant and will keep you satisfied with your purchase for a long time.
You can choose from a variety of high-end fabrics. Tables kept in shady or semi-shaded regions are suitable for Cover Fab and Color Max, which comes with a warranty of 3 years. Extreme weather is no match for Cover Tuff fabric. These sturdy outdoor round table covers come with a 5-year guarantee and are also suitable for tables left out in the open.
Waterproof Round Table Covers have Tie-Down Solutions
We provide tie-downs and grommets to keep the appearance of your table intact. While drawstrings are available, you can also add corrosion-free grommets and anti-mould and mildew airbags to your patio round table covers. Tie-downs like elastic at the underside, water resistant zips, and push clips to protect the legs will also make the covers look presentable and well-fitted.
Moisture, dirt, debris, ice, hail, mould, and mildew don't have a chance against our garden furniture covers, which feature high-quality stitching. You can put on and take off the covers in a matter of minutes thanks to the easy-to-reach grips.
 Outdoor Round Table Covers are Easy to Customise
Having your initials, artwork, or some unique writing etched on our waterproof round table covers is a great way to add a personal touch. These covers will not discolour over time because they are UV resistant. Are you ready to place your order? Simply follow our four-step procedure: measure, choose fabric, customise (if desired), and place your order. We deliver the covers to your home in no time. Remember that if you purchase over one covering, you may receive a discount.
Didn't find what you were looking for? Need to find something else? Take a look at our other custom covers here.
Frequently Bought Together