So Far We've Covered...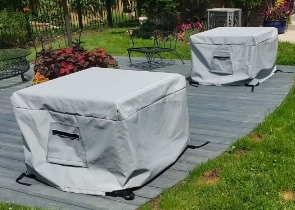 Cushion & Storage Chest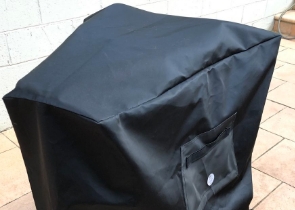 Custom Cover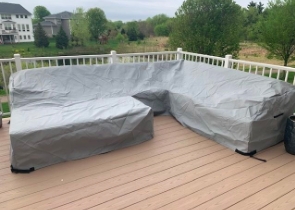 Sectional Covers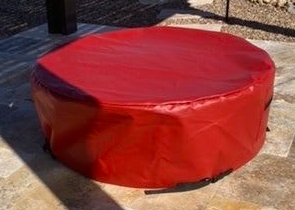 Fire Pit Covers_1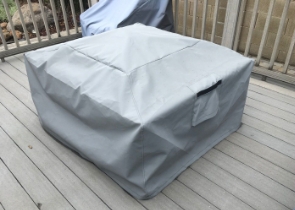 Fire Pit Covers_2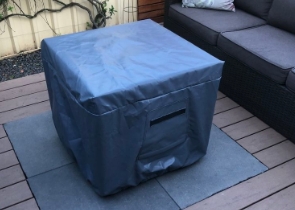 Fire Pit Covers_3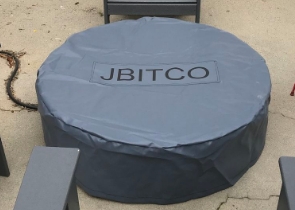 Fire Pit Covers_4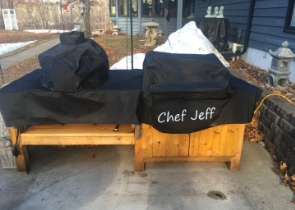 Grill Cover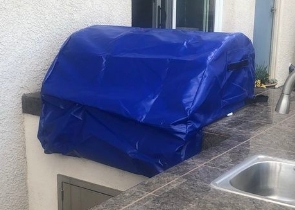 Grill Cover-1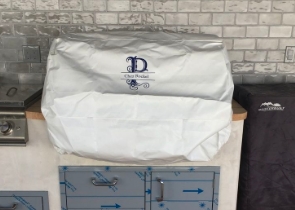 Grill Covers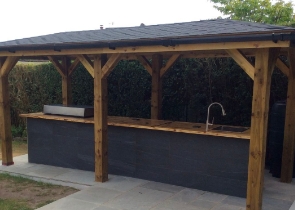 Outdoor Island Kitchen Cover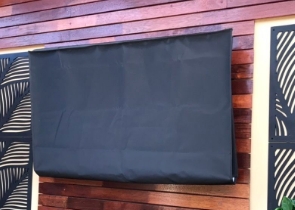 TV Cover
View more Customer Images »
Our Accent Table Covers are Available in Three Different Fabrics
Accent pieces of furniture are precious. You will still cling to them, even if they look markedly different on your patio or have lost their original appearance. This could be because of their utility value or the emotional attachment you have to them. This is reason enough for us to treat your accent tables with respect and use outdoor side table covers to safeguard them.
Our coverings comprise waterproof, breathable fabric. Using 1000 denier and PVC-coated polyester in their construction makes them extremely durable. The outdoor square table covers are available in three fabric options: Cover Max and Cover Fab come with a 3-year warranty while Cover Tuff is the hardest and comes with a 5-year fabric warranty. These covers uphold their dimensional stability to face extreme weather.
Take advantage of our waterproof outdoor table covers, which are tear- and abrasion-resistant and have a vinyl-like texture.
Our accent table covers are tough, providing the perfect shield against the sun's rays, strong winds, snow, and sleet. Many people appreciate our covers' capacity to repel dust and debris, which is ideal for individuals who want their patio to seem neat at all times.
Outdoor SideTable Covers are Available in a Variety of Colours
These outdoor square table covers give your accent tables the attention they deserve. With their neatly fitted appearance, they improve the look of your table. The rust-free brass grommets and tie-down options like the drawstring, elastic, push clips, and water-proof zipper assists them to maintain their original appearance.
The easy-to-reach handles on our waterproof outdoor table covers are also a pleasant touch. They come in helpful for quickly removing and replacing the coverings on your accent table. It only takes you a few minutes to do this task.
Use an Image or Logo to Personalise your Accent Table Covers
Covers & All allows you to personalise your outdoor side table covers by selecting the fabric and colour of your choice. You may also modify the covers by adding photo prints or a logo of your preference. In addition, ordering the covers is an easy four-step process. Simply provide the measurements, select fabric, customise (if desired), and place your order. We deliver the covers right to your front door. All orders above €49 qualify for free shipping.
It doesn't matter where you are; we make sure that we deliver it right to your doorstep. Place your order and stop worrying about your table chair set.
Didn't find what you were looking for? Need to find something else? Take a look at our other custom covers here.
Frequently Bought Together