So Far We've Covered...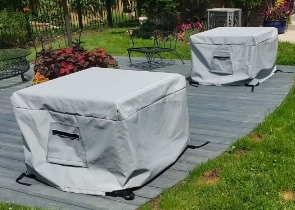 Cushion & Storage Chest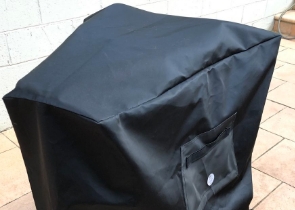 Custom Cover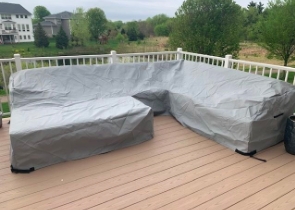 Sectional Covers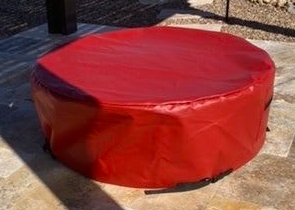 Fire Pit Covers_1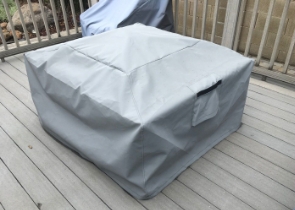 Fire Pit Covers_2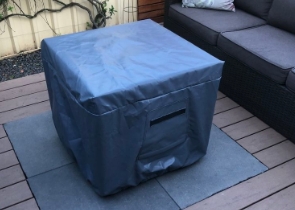 Fire Pit Covers_3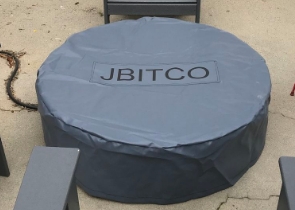 Fire Pit Covers_4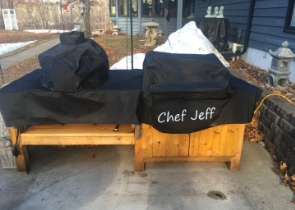 Grill Cover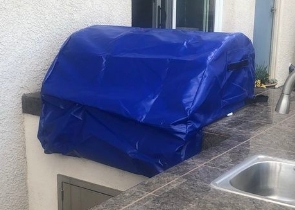 Grill Cover-1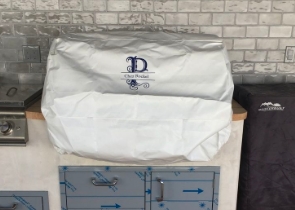 Grill Covers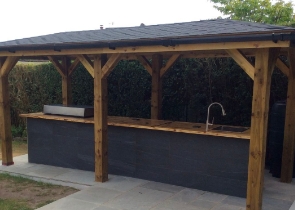 Outdoor Island Kitchen Cover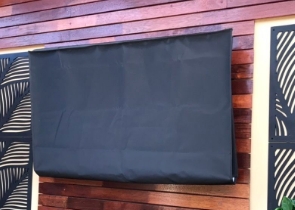 TV Cover
View more Customer Images »
Protect your Furniture with Picnic Table Covers
Your picnic table has been a crucial part of many remarkable picnics and exciting lunches with your friends. It is especially useful if you're having a festive feast in your backyard or just playing a post-feast card game.
Polyester solution-dyed 600 denier cloth with a PU coating over one side is used to make the custom outdoor table covers. The fabric's impeccable toughness and breathability protect against mould, mildew, or moisture that can penetrate the coverings.
The removal and cleaning process is a breeze because of the easy-to-use handles. Tie-down choices include water-resistant zippers, strong elastic for a firm grip at the bottom, push clips for fastening grommets and the legs for additional security. Airbags are available for an additional cost to prevent water from accumulating on the personalised table covers.
Just adhere to the measuring instructions and submit the sizes of your picnic table, and we'll make sure your table appears lovely even when it's tucked away in a waterproof table cover.
Incorporating Outdoor Table Covers into your Decor is Easy!
The construction of the coverings is of 100% waterproof, UV- and tear-resistant fabric to protect your picnic table from the weather. Our waterproof table covers can withstand rain, snow, sleet, and the sun's rays. They also protect against wear and tear. High-quality stitching ensures that the coverings will fit your table perfectly and will last for many years.
Personalising your covers is an excellent way to show off a style and blend it with the rest of your décor. Customise them by selecting logos, images, or messages in a variety of colours. We meticulously crafted each one of our personalised covers to ensure that it is both stylish, elegant, and long-lasting.
Customised Picnic Table Covers Provide a Perfect Fit
Designed specifically for picnic tables, these high-quality covers maintain your table in top shape. The outdoor table covers are ideal for both shaded and non-shaded settings because of their lightweight fabric and also come with a three-year warranty.
Cover Max, Cover Fab, and Cover Tuff are the three fabric options available. Make the most of it by taking advantage of convenient purchasing choices. To get a personalised table cover, all you should do is to submit the dimensions of your table and we'll ship it to your door.
Didn't find what you were looking for? Need to find something else? Take a look at our other custom covers here.
Frequently Bought Together