So Far We've Covered...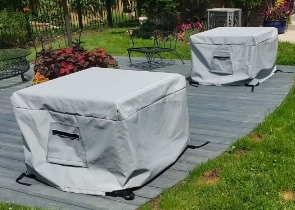 Cushion & Storage Chest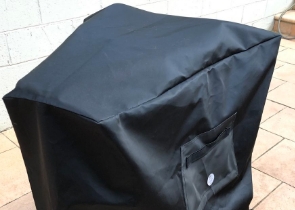 Custom Cover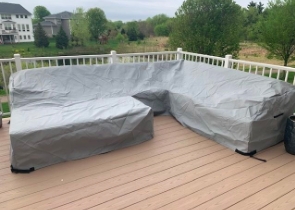 Sectional Covers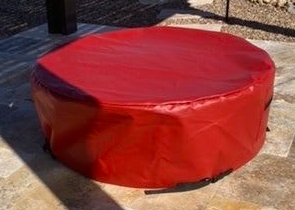 Fire Pit Covers_1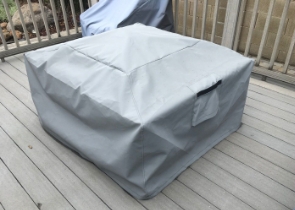 Fire Pit Covers_2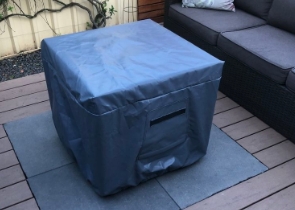 Fire Pit Covers_3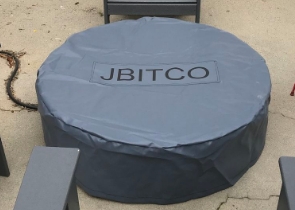 Fire Pit Covers_4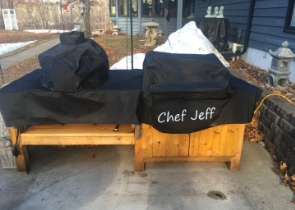 Grill Cover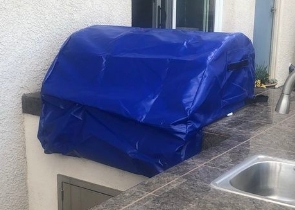 Grill Cover-1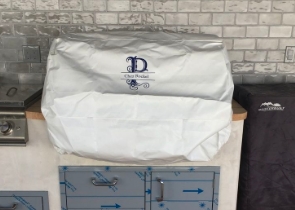 Grill Covers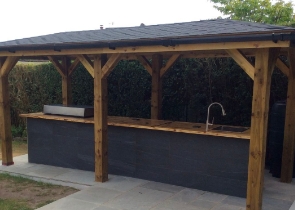 Outdoor Island Kitchen Cover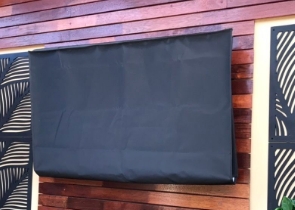 TV Cover
View more Customer Images »
Outdoor Dining Table Covers Made of Durable and Weather-Resistant Fabric
Are you redoing your patio? When it comes to designing your patio or yard, you often disregard patio dining set covers. While the primary aim is to acquire exclusive furnishings, the money spent can go to waste if you do not safeguard your costly purchases. With Covers & All's table covers, you can provide an additional layer of protection to your furniture from harsh weather conditions, as well as debris, dirt, and bird droppings.
We size our garden set dining covers to accommodate a set of chairs/table that measures 34 in. W x 34 in. D x 30 in. H. We make all of our coverings of waterproof fabric that is completely resistant to UV radiation and provides year-round protection. They are all resistant to abrasion and tears and include double stitching for further strength and durability.
Our waterproof dining set covers are available in three distinct fabric kinds and a variety of colours. Cover Tuff and Cover Max are of a high-density, PVC-coated polyester that is extremely durable. Their corresponding graphic weights are 12Oz and 18Oz. Cover Max is appropriate for mild weather, is available in six different colours, and comes with a 3-year warranty. Cover Fab is a 600D melange polyester with a PVB backing that weights 12Oz. Use it in semi-shaded and shaded regions. This fabric comes in two different colours and a 3-year warranty. Our Cover Tuff is excellent for harsh conditions, comes in five distinct colours, and has a 5-year warranty. 
All of our dining table covers feature well-structured air vents that enhance ventilation and prevent the formation of mildew and mould. They are light and are simple to install, store, or remove.
Several Tie-Down Options Are Available With Our Patio Dining Set Covers
You can add an elastic or a drawstring to the garden dining set covers' seams to ensure a snug fit. To secure the cover to the cart, you can also add push clips. Incorporate grommets at the base of the cover to ensure that your drawstring operates properly. A rust-free zipper can make replacing and removing the covers a breeze. Airbags can conceal sunken places on your coverings and help avoid the formation of water pools.
You can customise your dining table covers with any design, brand, or text. We print with UV-resistant ink and customise the colour, design, and location of the print to meet your specifications. Customise your purchase by selecting from a variety of choices.
Discounts on Bulk Purchases of Our Outdoor Dining Set Covers
You can order any quantity of our patio dining set covers' tablecloths and take advantage of our discounts. The more units you order, the less each unit costs. The discount increases as the quantity purchased increases, so order now.
Didn't find what you were looking for? Need to find something else? Take a look at our other custom covers here.