So Far We've Covered...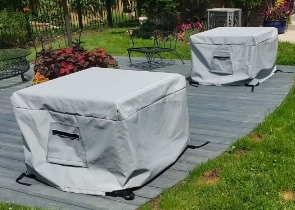 Cushion & Storage Chest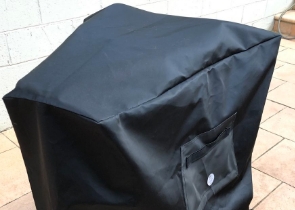 Custom Cover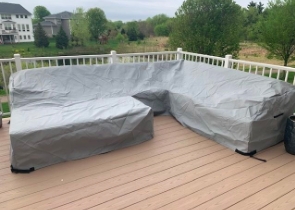 Sectional Covers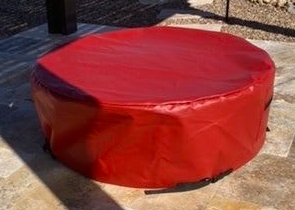 Fire Pit Covers_1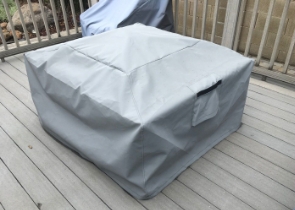 Fire Pit Covers_2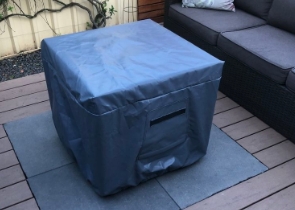 Fire Pit Covers_3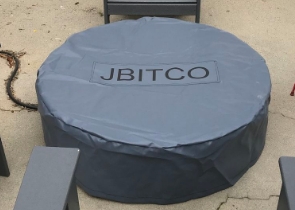 Fire Pit Covers_4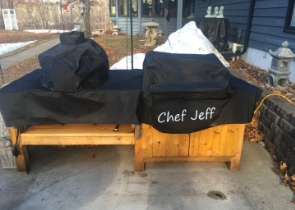 Grill Cover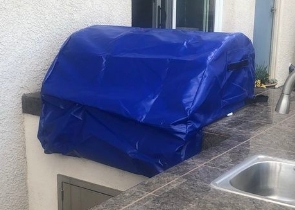 Grill Cover-1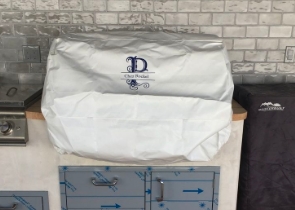 Grill Covers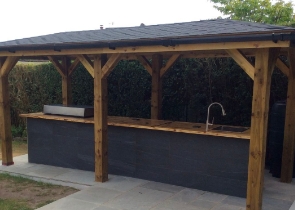 Outdoor Island Kitchen Cover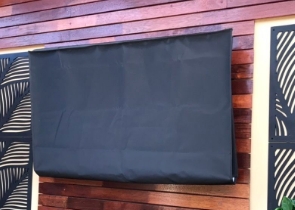 TV Cover
View more Customer Images »
Patio Dining Table Covers Available in a Variety of High-Quality Fabric Options
The pleasure of spending precious time with family and friends while seated at your outdoor dining table and enjoying delectable meals knows no limits. To ensure that the good times continue, it is critical to safeguard your outdoor dining table like no other. Whether it's water, trash or debris, all these exterior factors have the potential to harm your dining table. With Covers & All's garden furniture covers, put all of your troubles aside and focus on what matters most: enjoying a delicious dinner with your loved ones.
We include 1" to 2" leeway to the provided width/depth to allow for simple cover pull-in and pull-out. In addition, we give a measuring handbook to help you input all the waterproof dining table covers measurements correctly.
We offer three distinct fabric selections to assist you to make the best decision and select the most appropriate outdoor dining table covers. These are Cover Max, Cover Fab and Cover Tuff. To begin, our Cover Max fabric features 1000 denier, PVC-coated polyester and is ideal for mild weather situations. This fabric is extremely UV resistant, sturdy, and resistant to wear and tear. Second, our 600 denier melange PVB backing polyester Cover Fab fabric is ideal for shaded and partially shaded locations. The fabric is quite portable.
Lastly, we have our Cover Tuff fabric, which, as the name implies, provides a high level of durability to the covers, allowing them to survive extreme weather conditions. This fabric comprises 1000 denier PVC-coated polyester, which offers excellent durability and good wear and tear resistance.
Garden Furniture Covers with Numerous Tie-Downs for Increased Security 
It's not enough to have a cover to safeguard your outdoor furniture. You must make certain that your covers are secure and in place. With our waterproof dining table covers, we give a variety of tie-down alternatives to assist you in accomplishing this. Elastic, split clips, waterproof zippers, and drawstrings are among the options.
We also include grommets made of high-quality, corrosion-resistant brass to lend extra security to the outdoor dining table covers. Choose where the gaps between each grommet should be.
Add Your Name or Logo to Our Patio Dining Table Covers
We give you the option of personalising your garden furniture covers with your preferred fabric, colour scheme, and tie-down configurations. We may add any image or wording you like to your dining table cover to make it unique.
You may also provide a source image of your choosing to help us fully comprehend your needs. For us to understand your requirements, we suggest you post the image in one of our approved image formats. Order today and take advantage of our special offers on the dining table covers. We'll deliver it to your door anywhere worldwide.
Didn't find what you were looking for? Need to find something else? Take a look at our other custom covers here.