So Far We've Covered...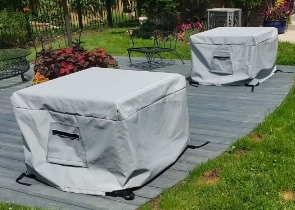 Cushion & Storage Chest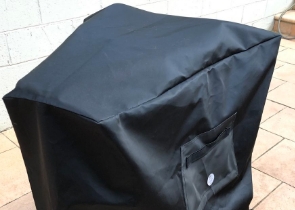 Custom Cover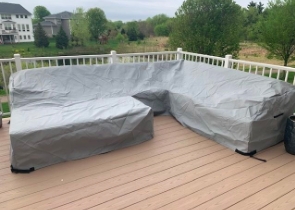 Sectional Covers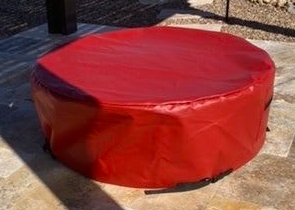 Fire Pit Covers_1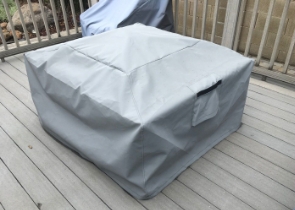 Fire Pit Covers_2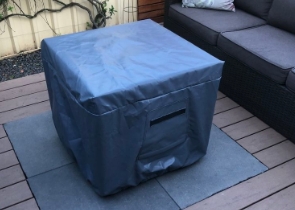 Fire Pit Covers_3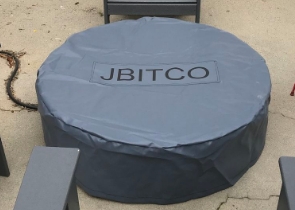 Fire Pit Covers_4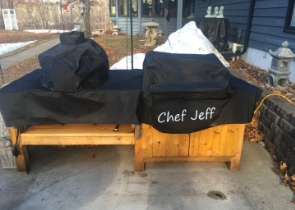 Grill Cover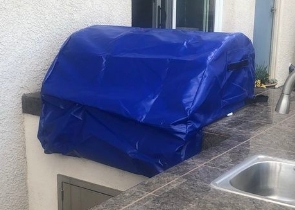 Grill Cover-1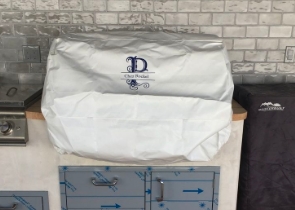 Grill Covers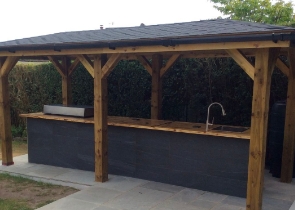 Outdoor Island Kitchen Cover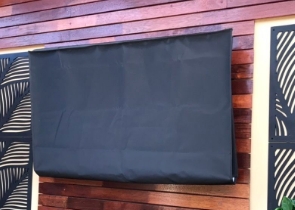 TV Cover
View more Customer Images »
Lightweight and Medium-Weight Outdoor Dining Table Covers
If you want to have a dinner party in your garden, you'll need to take extra precautions to keep the table dry and protected from the weather. Here, the waterproof dining table covers from Covers & All come in handy for keeping your dining table secure and looking like new for an extended period.
The patio dining table covers come in a graphic weight of 12 and 18 Oz. They feature 600 to 1000 denier, PVC/PVB coated polyester. The weather is no match for their sturdiness, even though they are light.
These garden furniture covers come as a waterproof fabric with three high tensile materials. Cover Max and the Cover Fab are the two fabric options that we make available for an easy selection. Choose from any of these two fabric types for eco-friendly use with a three-year guarantee. Our Cover Tuff is a sturdy material that can handle harsh weather.
Outdoor dining table covers that have a fabric and vinyl-like feel to them don't fade or fade from the sun. Protecting your table from the sun, rain, snow, and sleet isn't the only thing the covers do. They also protect your table from dirt and dust.
Multiple Tie-Downs and Grommets are Available for Our Waterproof Dining Table Covers
The patio dining table covers have handles that make them easy to use and remove anytime. This feature contributes to its ease of use. It has a tie-down option that makes it smooth and fit perfectly when in use. With our customisation option, you can add secure the base with options such as the push clip. Other options that are available for customising include the waterproof zip, elastic fitting at the down part, and airbag to hold the mold and mildew in place.
Ordering the garden furniture covers is as simple as ABC. Simply measure the size you want, select a fabric of choice, customise it, and order at a click. Customise your dining table cover with your initials, name, or any design of your choice using our UV-resistant ink. 
Purchase Our Outdoor Dining Table Covers in Large Quantity For A Discount Offer
Bulk purchases of our waterproof dining table covers qualify for discounted prices. Save even more money if you need many covers. So, the more the number of covers, the larger the discounts offered to you. Order now and we will ship it to your doorstep across the globe.
Didn't find what you were looking for? Need to find something else? Take a look at our other custom covers here.