So Far We've Covered...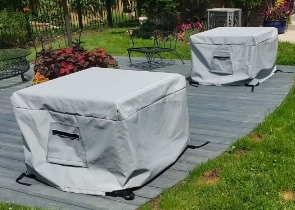 Cushion & Storage Chest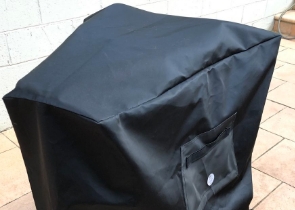 Custom Cover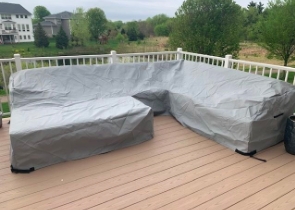 Sectional Covers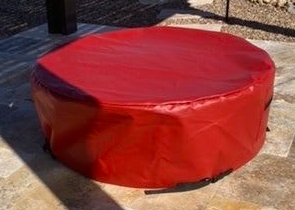 Fire Pit Covers_1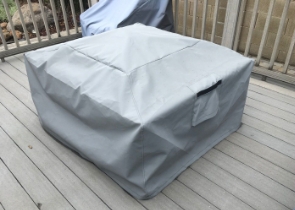 Fire Pit Covers_2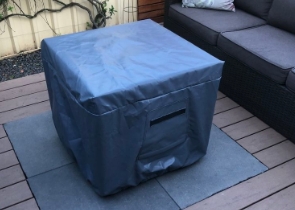 Fire Pit Covers_3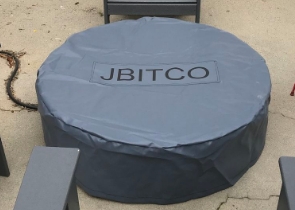 Fire Pit Covers_4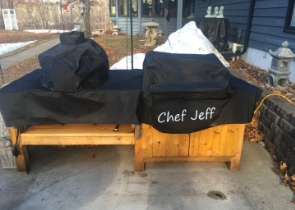 Grill Cover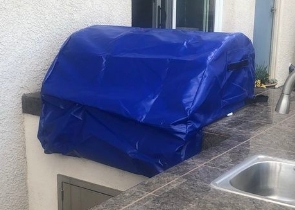 Grill Cover-1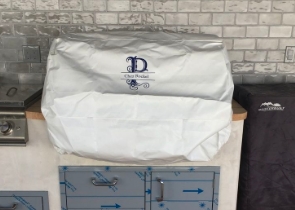 Grill Covers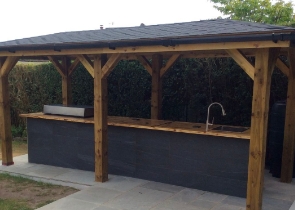 Outdoor Island Kitchen Cover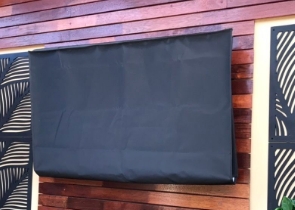 TV Cover
View more Customer Images »
Shuffleboard Table Covers Made of Durable and Water-Resistant fabric
Have you spent a lot of money on your shuffle table but are concerned about its upkeep? Don't worry, our game table covers keep them in perfect condition throughout the year. Costco, Blue whale, Playcraft, Venture, Carmelli, C.L. Bailey & Co, Hudson, McClure, MD Sports and California House are just a few of the brands we provide covers for.
Shuffle tables are available in a variety of lengths and widths, including 12', 14', 16', 18', 20' and 22'. The standard shuffleboard dimensions are 22' (L) x 20" (W) (W). For any of the above sizes, we customise and design a custom made table cover. Our custom game covers fit a shuffle table with dimensions of 12" (H) x 25" (D) x 144" (W).
Our waterproof table covers feature UV- and water-resistant fabrics. The durable fabric is also abrasion and tear-resistant. For added protection, these covers have a soft lining on the inside. Double stitching adds extra performance and toughness to our high-tensile fabric. Air vents are well-designed to keep your tables breathing and inhibit mould and mildew growth. Our conveniently placed handles also make it easier to install and remove the covers.
Select from three distinct long-lasting fabrics for your shuffleboard table covers. The 600 denier melange polyester used in Cover Fab has a PVB backing. It's light (12 oz.) and comes in two colours, and it's perfect for shaded and partially shaded areas. It comes with a 3-year warranty. Both our Cover Max and Cover Tuff fabrics feature 1000 denier polyester with a PVC coating. They are both mid-weight, and weigh 12 and 18 ounces, respectively. Cover Tuff is well-suited to extreme climates, while our Cover Max fabric is ideal for moderate weather. Cover Max has six colour choices and a 3-year warranty, whereas Cover Tuff has 5 colour options and a 5-year warranty.
Bespoke Game Table Covers With many Tie-Down Choices 
To keep our custom made table covers fitted and in shape, choose from a variety of tie-down alternatives. To keep the covers in place, install drawstrings or elastics. For a smooth drawstring, corrosion-resistant grommets at a 6"/12"/24" distance are usable. Purchase airbags to prevent the pools from forming and keep them in shape.
Get your company name/monogram/logo printed on your waterproof table covers to add a personal touch. We employ UV-resistant ink that will not fade or wash away in the rain.
Our Shuffle Table Covers are Available at a Discounted Price 
Purchase more game table covers to save money. Our discounts begin with purchases of two or more units. Purchase any quantity of our covers and receive a discount. So place your order now to ensure the safety of your gaming tables.
Didn't find what you were looking for? Need to find something else? Take a look at our other custom covers here.