So Far We've Covered...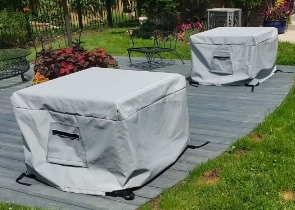 Cushion & Storage Chest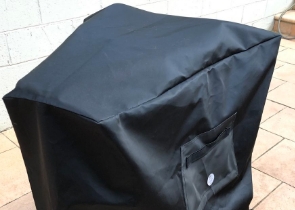 Custom Cover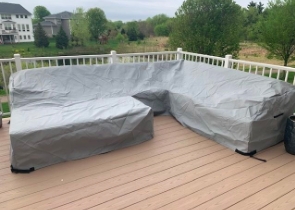 Sectional Covers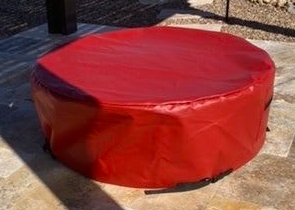 Fire Pit Covers_1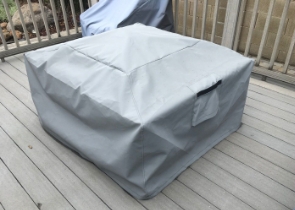 Fire Pit Covers_2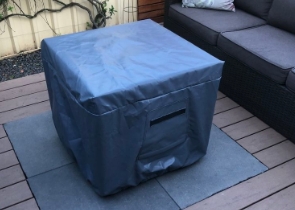 Fire Pit Covers_3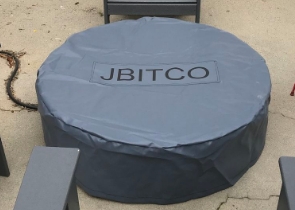 Fire Pit Covers_4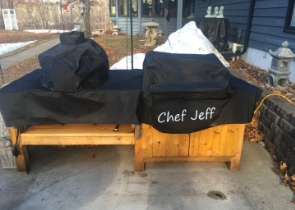 Grill Cover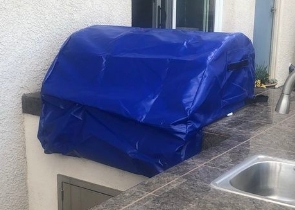 Grill Cover-1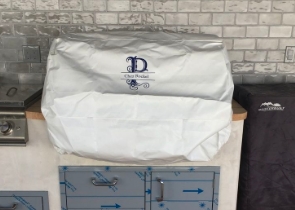 Grill Covers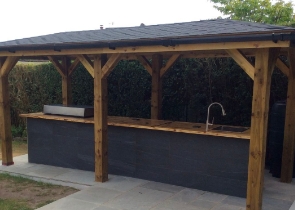 Outdoor Island Kitchen Cover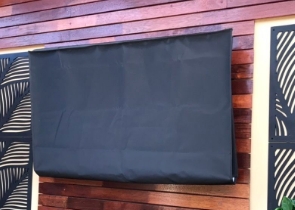 TV Cover
View more Customer Images »
Our Custom Outdoor Covers are Perfect for Any Weather
In your patio, do you have a hexagonal-shaped table or a sofa with unusual dimensions? Patio furniture covers from Covers & All protect not just different-shaped pieces of furniture, but also for machinery and equipment in your backyard.
The outdoor equipment covers are portable and mid-weight, weighing between 12 and 18 ounces. They come from materials like 600/1000 denier PVC-coated polyester/PVB backing polyester. These ensure that our custom covers are long-lasting, sturdy, and always ready to face whatever the weather throws at them. The three high-tensile fabrics are suitable for customising the covers.
Protect possessions kept in shaded or partially shaded areas with Cover Max and Cover Fab fabrics, which come with a 3-year warranty. Our Cover Tuff fabric lives up to its 'tough' moniker by putting up a strong fight against harsh weather. This fabric for the waterproof covers come with a 5-year warranty and is ideal for items exposed to direct sunlight.
Fade and UV resistance helps to keep the custom outdoor covers looking new for a long time. The double stitching on the seams adds an extra layer of protection against water, rain, snow, and sleet leakage.
Convenient Handles Included With Patio Furniture Covers
Handles come with outdoor equipment covers for easy access. These are extremely useful for putting the covers on and off quickly.
Drawstrings and other tie-downs are available to give the waterproof covers a neat, snug appearance. These are extremely useful for protecting your belongings from debris, dust, the sun, snow, sleet and heavy rain. Elastic at the bottom, push clips, and waterproof zippers are also options. There are also grommets to support the smooth running of the drawstring and air pockets to prevent mould and mildew from forming.
Customise The Custom Outdoor Covers With Your Name/Photo/Logo
Use the site's measurement tool to tell us what you need when placing an order for our patio furniture covers. Don't forget about the option to customise the covers with your photo, name, logo, or other information.
Are you looking for multiple covers? This is a great time to take advantage of our special pricing. After all, the more items you purchase, the more money you will save. Place your order right now!
Didn't find what you were looking for? Need to find something else? Take a look at our other custom covers here.