So Far We've Covered...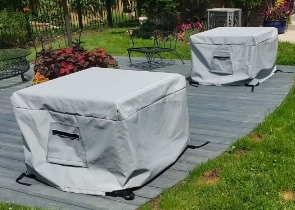 Cushion & Storage Chest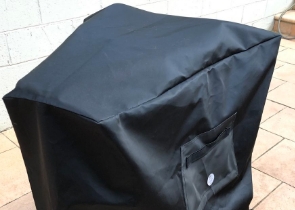 Custom Cover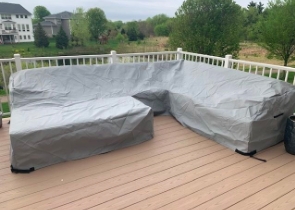 Sectional Covers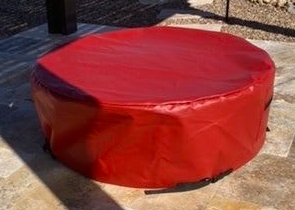 Fire Pit Covers_1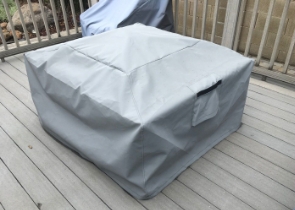 Fire Pit Covers_2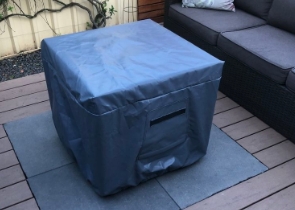 Fire Pit Covers_3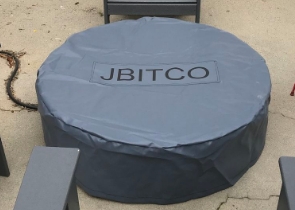 Fire Pit Covers_4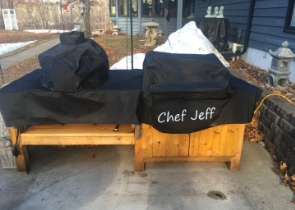 Grill Cover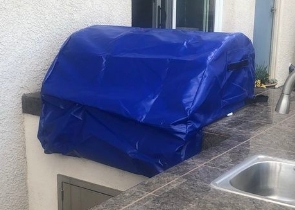 Grill Cover-1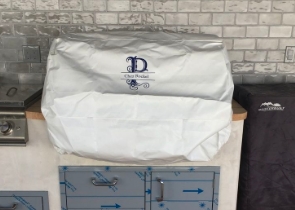 Grill Covers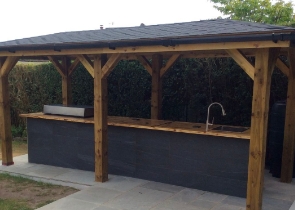 Outdoor Island Kitchen Cover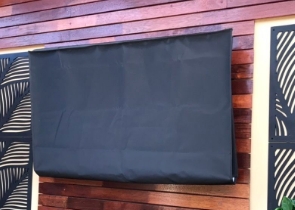 TV Cover
View more Customer Images »
Our PVC-Coated Polyester Custom Outdoor Covers are Extremely Durable
Do you need a cover for your patio's corner cabinet? Covers & All offers a one-of-a-kind solution that meets all of your needs. Our patio furniture covers comprise high-quality fabric that will last for years. They perfectly fit and protect your furniture, ensuring that this does not become dirty or damaged because of the weather.
Our outdoor equipment covers are lightweight easy to carry and clean. PVB/PVC coated polyester fabric backs them. Both these treatments give strength to the cover, making them weather-resistant and lasting. They have a thickness that ranges from 600D melange to 1000D (denier), allowing them to endure all weather conditions.
All our premium fabrics, including Cover Rite, Cover Max, and Cover Tuff, combine beauty and durability to provide exceptional UV resistance. The waterproof covers also block dust, filth, and other undesirable substances. The high-end Cover Fab and Cover Max textiles have a 3-year assurance, while Cover Tuff has a 5-year warranty.
We handcraft these custom outdoor covers with precision and are customisable to match your exact needs. We can meet all of your demands, from selecting your preferred colour to choosing the form and size. You can extend 1" - 2" to the width and depth of your measurements to allow for simple pull-in and pull-out.
Tie-Downs and Grommets are Available on Our Patio Equipment Covers
Our outdoor equipment covers protect your furniture from the elements with bespoke tie-downs that offer a tight fit and air spaces to help prevent mould and mildew. Drawstring, elastic at the base, push hooks, split zipper, and a combination of elastic at the base and push clips are among the different tie-down choices.
We also provide top-of-the-line completely corrosion-resistant grommets for our waterproof covers, ensuring that your corner cabinet is safe. We space the grommets at 6", 12", and 24", however, these covers are adjustable to suit your needs.
Upgrade Your Outdoor Custom Covers with a personalised Brand or Message
To make it a one-of-a-kind addition to your outdoor living space, you can personalise the covers with the name/message/pattern of your choice. Now all you have to do is enter the measurements of your corner cabinet, choose a material and colour, and customise it. Order one of our one-of-a-kind patio furniture covers immediately and we will deliver them right to your home.
Didn't find what you were looking for anywhere else? Take a look at our other custom covers on our website.
Didn't find what you were looking for? Need to find something else? Take a look at our other custom covers here.