So Far We've Covered...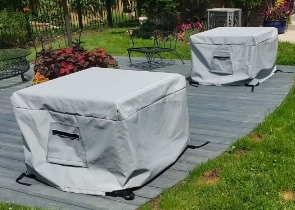 Cushion & Storage Chest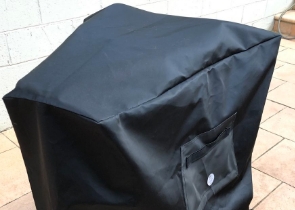 Custom Cover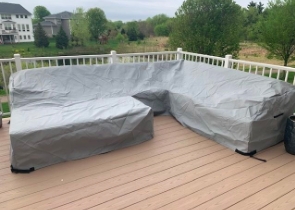 Sectional Covers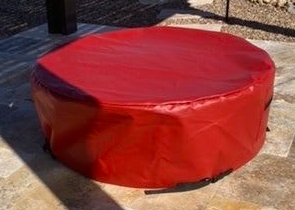 Fire Pit Covers_1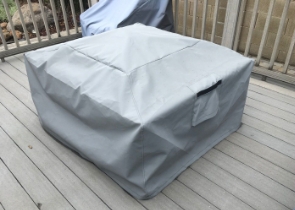 Fire Pit Covers_2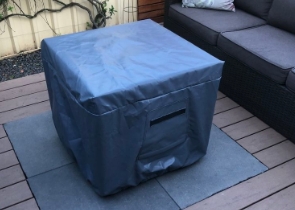 Fire Pit Covers_3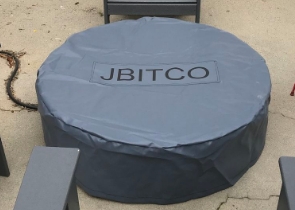 Fire Pit Covers_4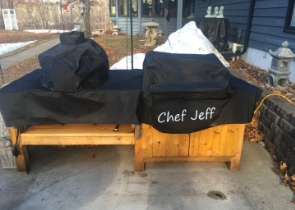 Grill Cover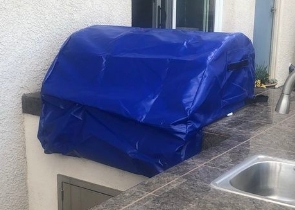 Grill Cover-1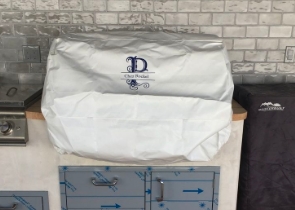 Grill Covers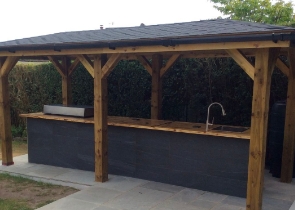 Outdoor Island Kitchen Cover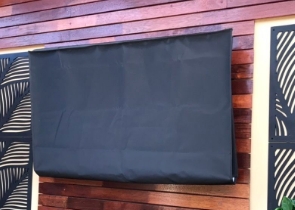 TV Cover
View more Customer Images »
   Custom Outdoor Covers come in a Variety of Sizes and Shapes
Are you looking for a cover to fit your weird-shaped item? Look no further! Covers & All create custom-fit covers for all of your valuables. We manufacture patio furniture covers that provide comprehensive protection, regardless of the particular shape and size of your possessions. Our covers are resistant to harsh weather, dust, filth, bird droppings and other external elements.
These custom cover designs are suitable for items with rounded edges. You can enter the exact measurements of your outdoor equipment covers by following our measurement guide. The covers are customisable to fit your belongings perfectly. Under the customised covers category, you may find more shaped designs.
We provide three fabrics of these waterproof covers alternatives to combat the weather exposure that your possessions face: Cover Max, Cover Fab, and Cover Tuff. while Cover Max has a three-year warranty and is suitable for mild weather, Cover Tuff has a 5-year warranty and is favourable for extreme weather. The Cover Fab provides a warranty of 3 years and recommends the fabric for semi-shaded places.
You can pick the best fabric for your cover and then secure it with our custom tie-down and grommet choices. The covers have a drawstring, and we also have a variety of options, such as watertight zippers, elastic and more. These custom outdoor covers are also available in a variety of colours to make them more appealing.
Patio Furniture Covers are Economical
Our coverings protect your valuables from rainfall, hail, thunderstorms, wind and UV radiation. They feature waterproof materials that prevent water and UV rays from penetrating. We keep our covers permeable to ensure no damage to your possessions. This keeps our covers free of mould and mildew. Our scratch and rip-resistant outdoor equipment covers are now available.
We provide discounts on the purchase of multiple personalised covers, extending the life of your valuables by years. These waterproof covers are of comparable quality to our other covers, but at a lower cost. So don't put it off any longer; purchase more and save more!
Our Custom Outdoor Covers are Customisable to Your Liking
Personalised printing on your patio furniture covers will provide a personal touch to your cover. Simply upload an image to add unique designs, messages, monograms, or emblems. We'll print it with UV-resistant ink and get your cover to you in no time. Place your purchase right now!
Didn't find what you were looking for? Need to find something else? Take a look at our other custom covers here.