So Far We've Covered...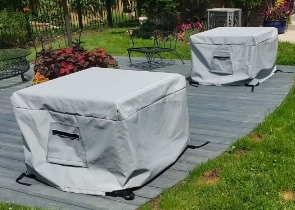 Cushion & Storage Chest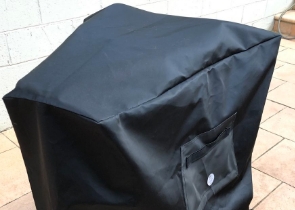 Custom Cover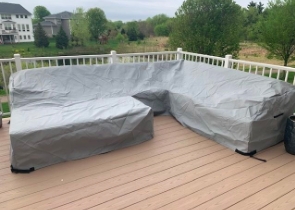 Sectional Covers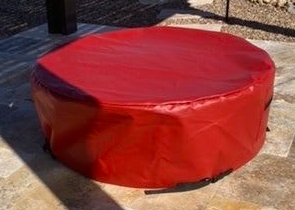 Fire Pit Covers_1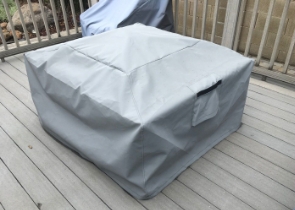 Fire Pit Covers_2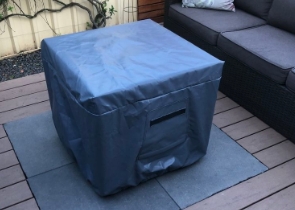 Fire Pit Covers_3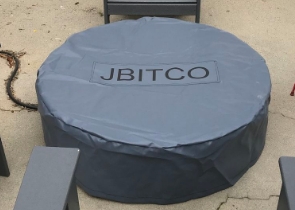 Fire Pit Covers_4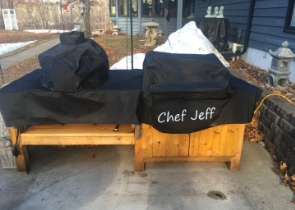 Grill Cover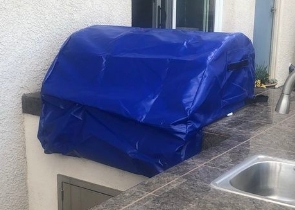 Grill Cover-1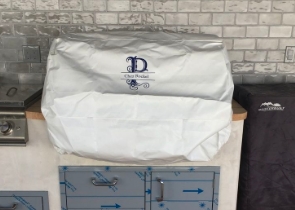 Grill Covers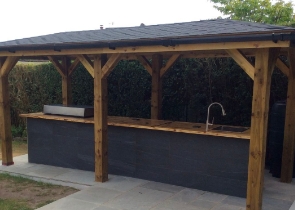 Outdoor Island Kitchen Cover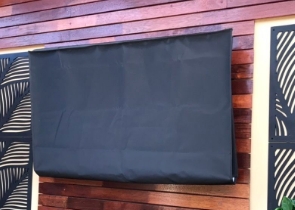 TV Cover
View more Customer Images »
Custom Outdoor Covers to Keep Your Belongings Protected 
It's difficult to keep unique-shaped items safe. The ideal cover may seem like a fairytale, from finding the perfect fit to covering it adequately. Don't worry! Covers & All provide high-quality patio furniture covers to protect your furniture from the elements, bird droppings, abrasions and more. We create water-resistant custom covers ideal for oddly shaped items, and we cater to all of your demands.
To prevent seepage, our custom outdoor equipment covers comprise long-lasting fabrics and stitching. They withstand the test of time and keep your belongings free of stains, mould, and rust. Our fabrics feature resistance to fading and tearing. We offer three fabric choices for the personalised protection of your belongings.
Cover Max is a 1000 Denier, a polyester coated with PVC and has a 3-year warranty, Cover Fab features 600 Denier melange and polyester with PVB backing that has a 3-year warranty, and Cover Tuff is a 1000 Denier PVC coated polyester that comes with a 5-year warranty. The waterproof covers resist different weather, ranging from shaded to extreme.
After you've chosen your perfect fabric, you can add grommets and tie-downs to keep your custom outdoor covers in place. They include drawstrings, but you can add split clips, elastic, water-resistant zippers, and other features.
Sophisticated Patio Furniture Covers Available for a Snug Fit
For many designs, we customise uniquely shaped covers. This unique design is for items that resemble a hexagonal prism. Use our online measurement guide to get a perfect fit for your cover by simply inputting the needed measurements. Our outdoor equipment covers are well-shaped and provide an exquisite finish to your belongings. We also have a variety of bright colour choices to complement your cover.
Grey, blue, coffee, red, brown, and other colours are available. Take advantage of discounts on purchase of two or more waterproof covers to save even more money. If you're looking for something different, check out the custom covers tab.
Custom Outdoor Covers Designed to Your Specifications
The personalisation options go beyond fit and style to elicit emotions through total customisation. On our patio furniture covers, we provide UV resistant printing that makes it possible to create anything - your address, name, family, a memory, or your proud company name. Include custom graphics, monograms, texts, and logos. Now is the time to customise and order your covers!

Didn't find what you were looking for? Need to find something else? Take a look at our other custom covers here.