So Far We've Covered...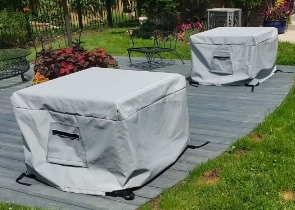 Cushion & Storage Chest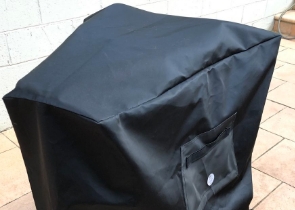 Custom Cover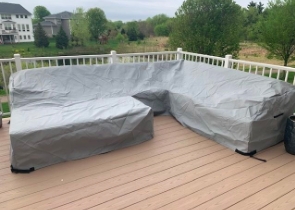 Sectional Covers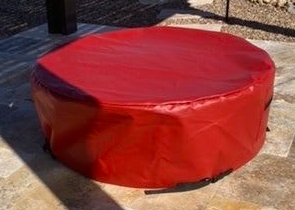 Fire Pit Covers_1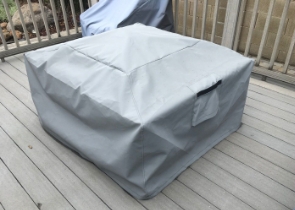 Fire Pit Covers_2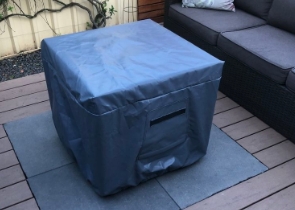 Fire Pit Covers_3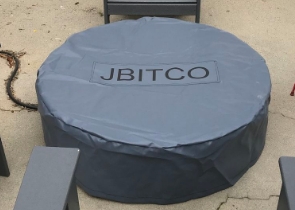 Fire Pit Covers_4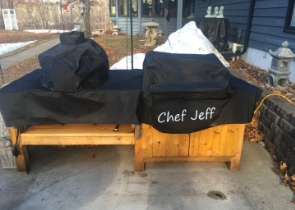 Grill Cover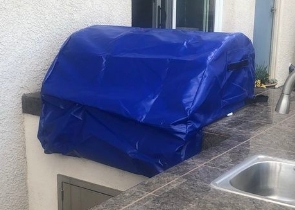 Grill Cover-1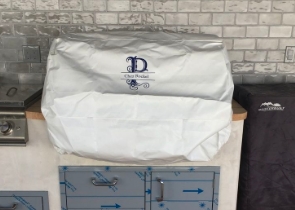 Grill Covers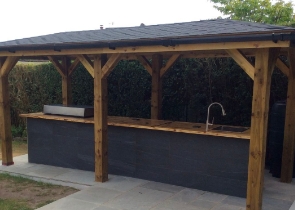 Outdoor Island Kitchen Cover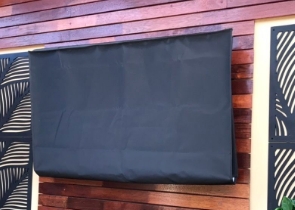 TV Cover
View more Customer Images »
Our Pillow Covers are Engineered from Weather-Resistant Materials
Enjoying the outdoor beauty becomes more delightful with comfortable furniture and their accessories. An easy way to bring in comfort and style to your outdoor living area is by adding comfortable cushions to your furniture. At Covers & All, our premium-quality round outdoor pillow covers are perfect for keeping your cushions well protected from damages year-round.
Our cushion covers for round pillows are waterproof and withstands difficult weather conditions such as a heavy snowfall, downpour, and the blazing sun. Engineered using premium-quality polyester fabric with PU coating, our custom round pillow covers are durable and long-lasting. Even after prolonged use under extreme weather, these cover's do not lose their sheen. In fact the colours remain intact and look as good as new.
The long-lasting fabric used to make these round pillow covers is tear and abrasion-resistant; hence they can battle rough usage with ease. Besides, the fabric prevents mildew growth due to their special coating and keeps your pillow clean and well-protected.
We customise your pillow cover to suit your unique requirements. All you have to do is enter the diameter of your preference in our table and you are all set. Please note that we add 0" to -1" leeway on the given diameter for easy pull-in and pull-out of the covers.
Different Fabric Options Available With Our Round Pillow Covers
We provide three different fabric options with our round pillow covers – Cushion Rite, Cushion Fab, and Cushion Print. Our Cushion Rite and Cushion Fab fabric is lightweight, waterproof and made of 600 D durable polyester. The Cushion Rite fabric works best under moderate weather, whereas our Cushion Fab fabric works best in shaded and semi-shaded areas.
Our Cushion Print fabric is made of 6O0 D, 100% solution dyed polyester fabric with one side PU coat. This fabric offers excellent tear and abrasion resistance and is ideally suited for moderate weather.
Add a Personal Touch to Your Pillow Covers
With us, you can choose to personalise your outdoor pillow covers. After selecting the fabric and colour, all you need to do is upload a logo, text or design to be printed on it. We will have it etched in UV-resistant ink in the colour and font of your choice. Please note that our Cover Print fabric cannot be personalised. However, you can personalise our other two fabrics, Cushion Rite and Cushion Fab. So, order now, and we will deliver the covers right to your doorstep!
Didn't find what you were looking for? Need to find something else? Take a look at our other custom covers here.