So Far We've Covered...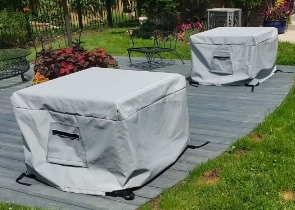 Cushion & Storage Chest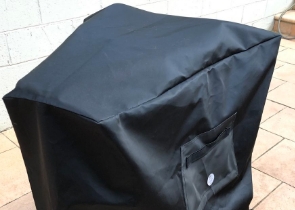 Custom Cover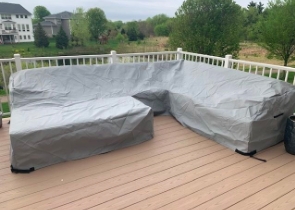 Sectional Covers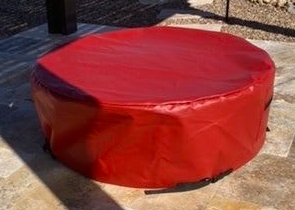 Fire Pit Covers_1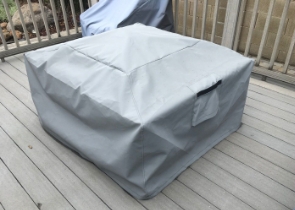 Fire Pit Covers_2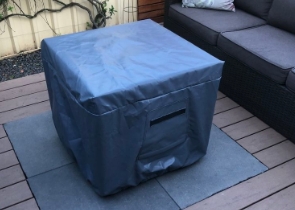 Fire Pit Covers_3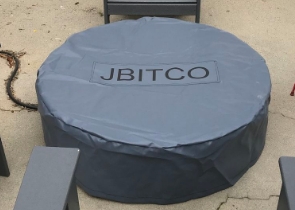 Fire Pit Covers_4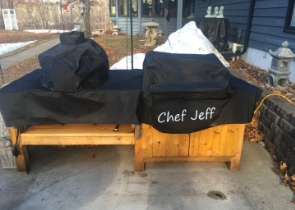 Grill Cover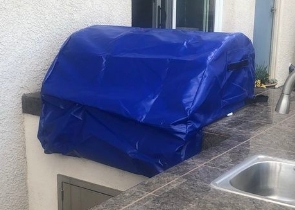 Grill Cover-1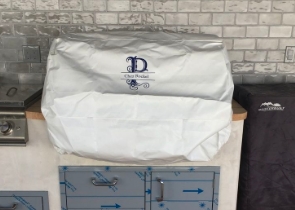 Grill Covers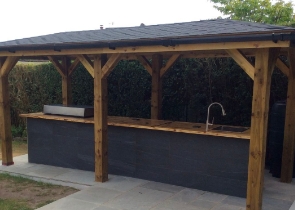 Outdoor Island Kitchen Cover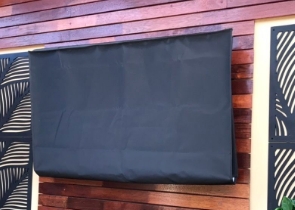 TV Cover
View more Customer Images »
Outdoor Cushion Covers comprise 100% Water-Repellent Solution-Dyed Fabric
With time, the new cushion on your patio, regardless of how nice it is, is likely to lose its new appearance. Prolonged exposure to outdoor elements can degrade the appearance of the cushion, making it appear shabby. This is where Covers & All comes in with patio cushion covers that are not only attractive but also protect your cushions all year.
We made our fabric cushion covers from three different premium materials. Cushion Fab, Cushion Print, and Cushion Rite are all available. Despite their 600-denier thickness, our Cushion Rite and Cushion Fab fabrics are lightweight and simple to work with. We constructed entirely them of solution-dyed fabric. These fabrics are mildew resistant because of the PU and PVB coatings.
Waterproof cushion covers are sturdy and resistant to tearing and abrasion because of their precise design. These water-repellent cushion coverings keep debris and dust out, and because they are UV resistant, they have a longer lifespan.
Our outdoor cushions, which include pattern-based piping around the edges for increased strength, lend a stunning and stylish aesthetic to your patio. The outdoor cushion covers have a secret waterproof zipper that makes inserting pillows simple.
Patio Cushion Covers in a Variety of Colours and Size
Customise your fabric cushion covers using our online size measurement tool. Send us your precise edge-to-edge measurements and we'll have flawlessly fitted half-rounded cushion coverings ready in no time.
With a variety of colour and pattern options, you can simply create the style you like for the waterproof cushion covers. A range of colour variations is available, including light grey, sky blue and beige. Our covers keep their colour for an extended period because of their colour fastness. They are easy to clean.
Customise Outdoor Cushion Cover with One-of-a-Kind Designs, Texts, and More
Create a one-of-a-kind creation with your own patio cushion cover. Our covers are customisable by adding an image, text, initials, or any other design of your choice for an added pop. You can provide your reference image and exact needs to have your custom-tailored cover delivered directly to your home. Place your order immediately!

Didn't find what you were looking for? Need to find something else? Take a look at our other custom covers here.