So Far We've Covered...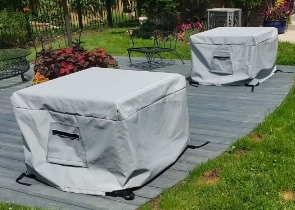 Cushion & Storage Chest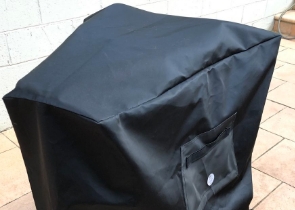 Custom Cover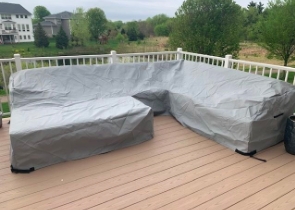 Sectional Covers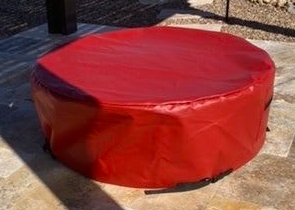 Fire Pit Covers_1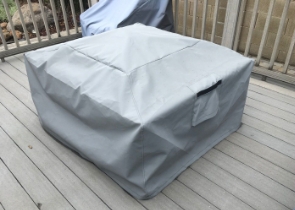 Fire Pit Covers_2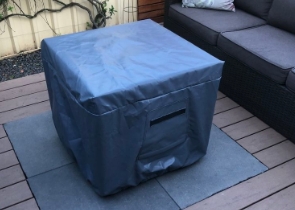 Fire Pit Covers_3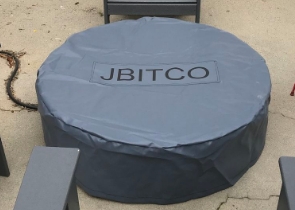 Fire Pit Covers_4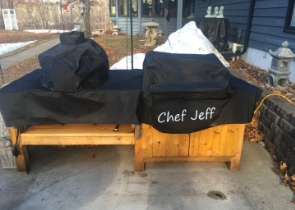 Grill Cover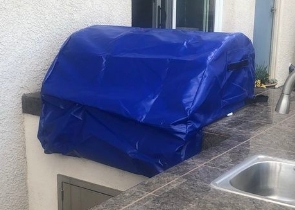 Grill Cover-1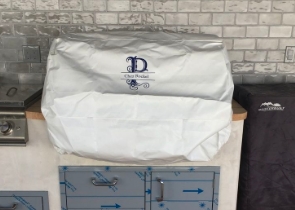 Grill Covers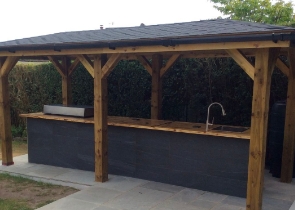 Outdoor Island Kitchen Cover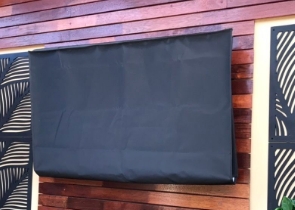 TV Cover
View more Customer Images »
Bring Patio Furniture to Life with UV Resistant Outdoor Cushion Covers
Upholstery on furniture may brighten up your patio and make a statement piece at your next BBQ. However, patio furniture that faces exposure to harsh weather conditions over time might age and lose its appeal. This is where Covers & All comes in with well-fitting, 100 percent water-resistant patio cushion covers that preserve and maintain the appearance of your outdoor furniture.
Our fabric cushion covers are available in a variety of durable 600D fabrics, including Cushion Rite, Cushion Fab, and Cushion Print. They use an entirely water-repellent solution and dyed polyester fabric. This unique makeup inhibits the growth of mildew and dampness. These textiles are abrasion resistant due to the PU coating. Our 3 UV-resistant fabric options will keep your patio furniture looking fresh year after year.
The mildew-resistant Cushion Rite fabric is available in 4 fade-resistant colours: beige, sky blue, navy blue, and charcoal grey. The waterproof cushion covers come with a 2-year warranty
Cushion Fab is a lightweight fabric that is ideal for making outdoor cushion covers for furniture that is in shady or semi-shady areas. You may choose between 2 neutral shades: light sand or light beige. A 3-year guarantee comes with this specific fabric. Cushion Print is suitable for mild weather and is available in a variety of attractive designs. The coverings are also sewn with a contrasting colour piping to give them an additional distinctive appeal.
Patio Cushion Covers Feature a Full-Ring Zipper for a Custom Fit
Covers & All creates fabric cushion covers to meet your specific needs. To ensure a tight fit on your covers, please email us the precise dimensions of your cushions using our online measuring tool. You may also attach a photo of the cushion which assists in designing a cover that meets your unique needs.
Each edge of our waterproof cushion covers has piping for additional support and attractiveness. A full-width waterproof hidden zipper on the side allows for simple removal of the cover from the insert.
Outdoor Cushion Covers are Customisable 
Consider imprinting your patio cushion covers with a brand or monogram in the typeface and colour of your choosing. This service is currently only available for Cushion Rite and Cushion Fab fabrics. To maintain your coverings and prolong their life, we recommend avoiding exposure to direct sunlight or harsh weather.
Place an order for our outdoor cube cushion covers with just a few clicks. Order now and our cushion covers will be sent right to your doorstep.
Didn't find what you were looking for? Need to find something else? Take a look at our other custom covers here.