So Far We've Covered...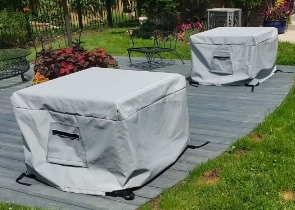 Cushion & Storage Chest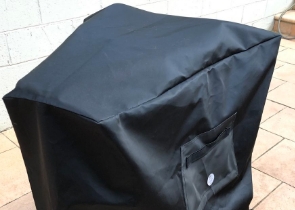 Custom Cover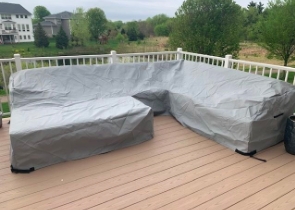 Sectional Covers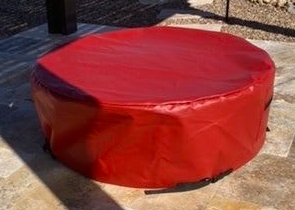 Fire Pit Covers_1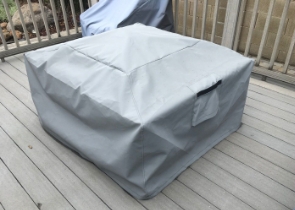 Fire Pit Covers_2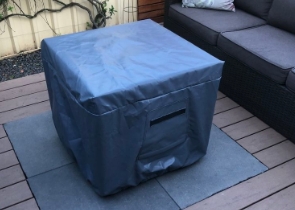 Fire Pit Covers_3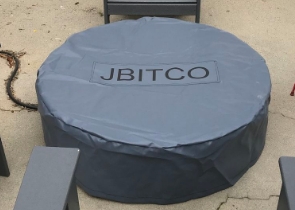 Fire Pit Covers_4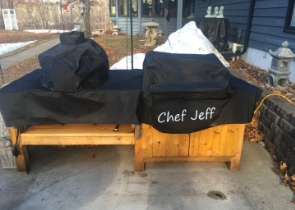 Grill Cover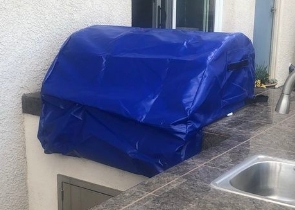 Grill Cover-1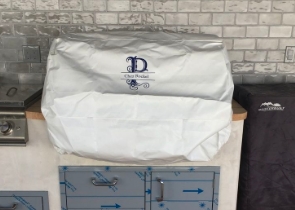 Grill Covers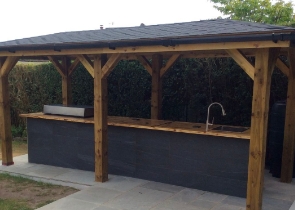 Outdoor Island Kitchen Cover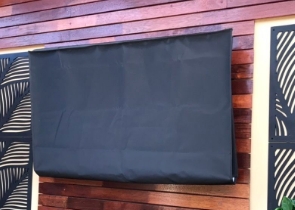 TV Cover
View more Customer Images »
High-Quality Bolster Cushion Covers for Outdoor Use
Nothing beats a plush-looking couch on your patio that appears inviting and comfortable, especially with bolster cushions tossed in for good measure. When you have these cushions to make your outdoor experience comfortable and peaceful, lounging in the warm sunshine becomes a thrilling experience. You'll need the correct kind of outdoor cushion covers for these new cushions, ones that can easily withstand the effects of the elements.
Patio cushion covers from Covers & All feature UV-resistant fabrics that do not fade even after prolonged exposure to sunshine. Although we do not advocate keeping the cushions outside in extreme weather such as direct sunlight, heavy downpours, or snow, the hues will remain vibrant.
Our fabric cushion covers comprise 600 denier PU-coated polyester and are 100% solution-dyed, meaning the colours are permanent. As a result, you may now wash and clean your covers without fear of them bleeding or losing their sheen.
These abrasion- and rip-resistant covers provide lasting performance. You can easily handle them since they are unlikely to be nicked or burst. Have you ever dropped something on the cover and then forgotten to wipe it? While you might have been concerned about mildew or fungus building on it in the past, you won't have to worry about that now. That's because our bolster cushion covers are mildew-resistant, eliminating any subsequent discolouration.
Outdoor Cushion Covers are Available in Three Different Sturdy Materials
You get the choice of selecting one of three of our durable fabrics. Our Cushion Rite fabric comes in four colours and it comprises 600 denier with a PU coating on one side. Cushion Fab fabric features 600 denier melange fabric with a PVB lining and is suitable for darkened and semi-shaded environments. It's available in two gentle hues. We manufacture these patio cushion covers from our newly introduced Cushion Print fabric, which is ideal for mild weather and comes in a variety of beautiful prints.
Do you put off cleaning the covers because it's so difficult to insert the cushions back? Your days of suffering have come to an end. Our fabric cushion covers include full-length zippers that wrap around the circumference edges to make changing the covers a breeze.
Personalise Your Bolster Cushion Covers Easily
If you wish to make a statement with your cushion covers, we will gladly print a message or symbol on them for you. Simply upload your brand, photo, or phrase, and we'll print it in UV-resistant ink on the cushion covers. Send us the length and diameter of the cushion coverings in inches using our online measurement tool to get well-fitting covers. Place your purchase right now, and we'll send your bolster cushion covers right to your home.
Didn't find what you were looking for? Need to find something else? Take a look at our other custom covers here