So Far We've Covered...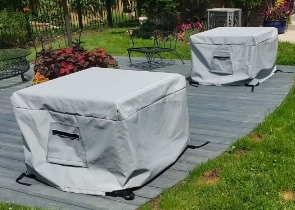 Cushion & Storage Chest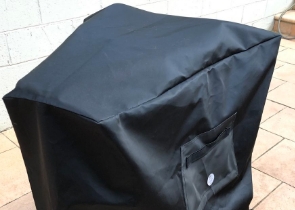 Custom Cover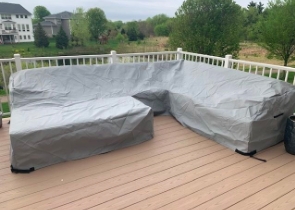 Sectional Covers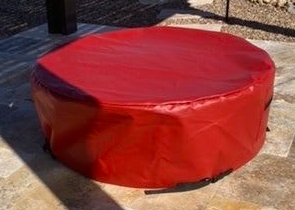 Fire Pit Covers_1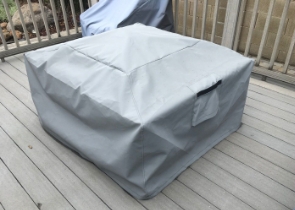 Fire Pit Covers_2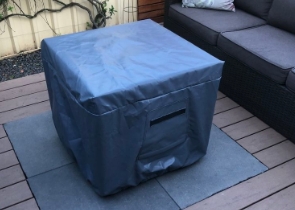 Fire Pit Covers_3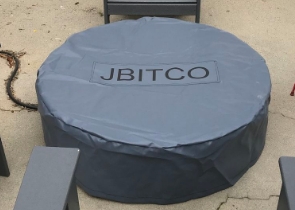 Fire Pit Covers_4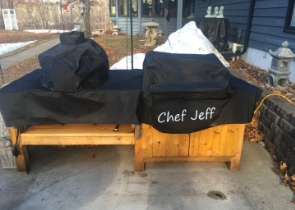 Grill Cover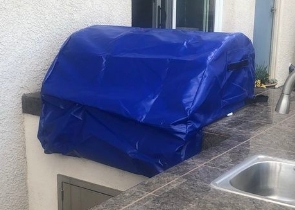 Grill Cover-1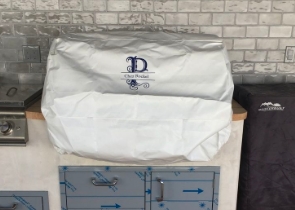 Grill Covers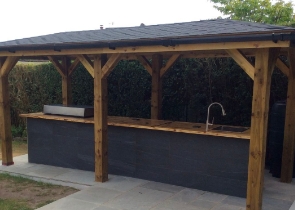 Outdoor Island Kitchen Cover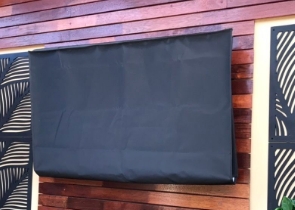 TV Cover
View more Customer Images »
Superior-Quality Outdoor Island Covers Offer Complete Protection From the Elements
Don't let a soiled or drenched outside bar dampen your spirits. With our superior-quality custom bar covers, you get to relax and enjoy a well-deserved beverage after a long day. We provide form-fitting covers for bars of all sizes and shapes. Maintain the pristine state of your bar with our covers, which guarantees optimum protection always.
The outdoor bar covers feature UV and tear-resistant, specifically treated fabrics that are extremely long-lasting. They protect the surface of your bar from debris, fading, abrasions, stains, and stains. In addition, our covers are completely water-resistant. Cover Max, Cover Fab, and Cover Tuff are three weather-specific materials we provide in our covers.
Choose the right waterproof covers for your bar table based on its exposure to the elements. While Cover Fab is excellent for partially shaded regions, Cover Tuff is better for intense weather, and Cover Max is best for mild weather. The fabrics have a 3-5 year warranty.
Drawstrings are available for the outdoor island covers for enhanced protection. Other tie-down alternatives, such as elastic corners, push clips and grommets, are available. Add airbags to these bar island table covers to raise the sunken points of the covers and stop the formation of water pools.
Custom Bar Covers in Your Favourite Colours and Sizes
Our outdoor bar covers come bespoke for your bar islands and tailored with precision and accuracy. This style is for the traditional bar shape. Enter your bar's specifications get stylish snug-fitting covers. We promise a precise fit and a sophisticated appearance.
The seams on these waterproof bar covers are double-stitched for added strength. Following custom sizing, choose from a variety of exquisite colour varieties, including burgundy, brown, beige, and more. On our bar island table covers, we provide exceptional discounts, so purchase more and save more money.
Customised Outdoor Island Covers to Complement Your Patio Ambience 
We understand that settling for uninteresting covers isn't your thing. Personalise your custom bar covers with custom logos, phrases, or artwork to compliment your high-end lifestyle. Have anything printed on your covers, from names to family monograms, house addresses, and inspirational quotes. Order today and we'll deliver high-quality outdoor bar island covers to your home.
Didn't find what you were looking for? Need to find something else? Take a look at our other custom covers here.