So Far We've Covered...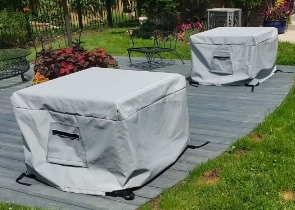 Cushion & Storage Chest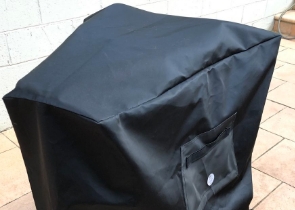 Custom Cover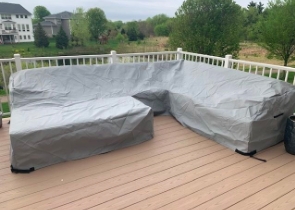 Sectional Covers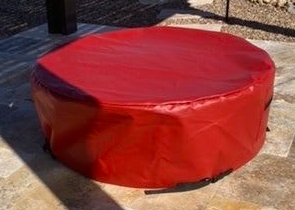 Fire Pit Covers_1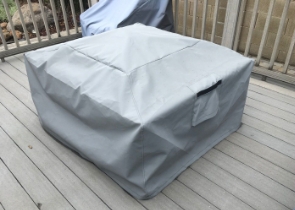 Fire Pit Covers_2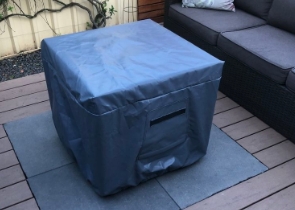 Fire Pit Covers_3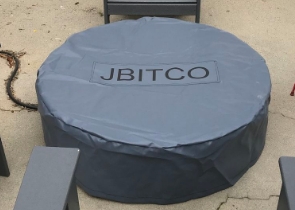 Fire Pit Covers_4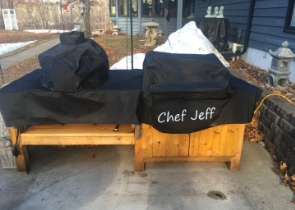 Grill Cover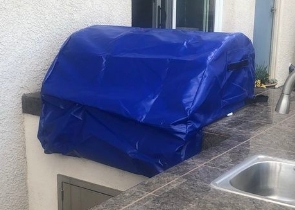 Grill Cover-1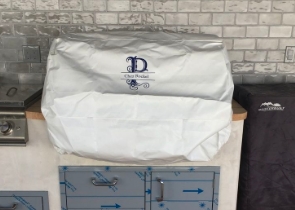 Grill Covers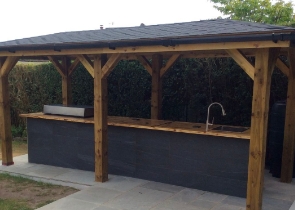 Outdoor Island Kitchen Cover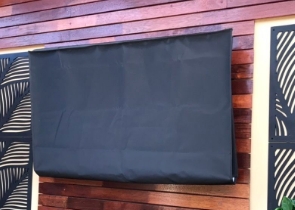 TV Cover
View more Customer Images »
Durable Outdoor Island Covers Provide Protection from the Elements
Properly protecting your outdoor bar area from rain and other weather conditions helps maintain the look and function of your furniture. With our premium outdoor bar covers, it's simple keep your furniture mildew-free and ready for your next outdoor party. Our very strong coverings will shield your bar from the sun, water, heat, damage, dust, snow, and grime all year long.
These custom bar covers consist of fabric that is entirely waterproof, as well as UV- and tear-resistant. Made of polyester material with a weather-resistant coating, our covers excel at protecting your outdoor bars from mild to harsh weather conditions. These covers are lightweight and scratch-resistant and come in quality fabrics including Cover Max, Cover Fab, and Cover Tuff. Cover Max and Cover Fab fabrics come with a three-year guarantee, while Cover Tuff fabrics come with a five-year warranty.
Our exquisite waterproof bar covers are completely customisable in terms of design, size, and even colour. The plethora of shades available allows you to match existing patio furniture and decor. The distinctive shapes and custom sizing give your bar cover a fascinating appearance.
To ensure appropriate air circulation, we recommend that you choose the option to include airbags within the cover. These airbags are effective in preventing water from pooling on the surface of your outdoor island covers. They also prevent water from entering through the seams.
Choose Your Tie-Down Method or Add Grommets for Further Protection to your Outdoor Bar Covers 
Numerous tie-down options are available to provide a safe and tight fit for the custom bar covers. Choose from drawstrings, Velcro, push clips, waterproof slit zippers, or elastic at the bottom with push clips. All of these secure methods help maintain the position of the covers even in windy circumstances or storms.
Increase the protection of your outdoor bar with grommets made from high-grade, rust-free brass. Although these grommets come with a standard spacing of 12 inches, you may alter their location on the waterproof bar covers to meet your specific needs.
Add a Text or Logo to Your Outdoor Island Covers
You may select from hundreds of patterns and styles for your fashionable outdoor bar covers, that are custom-made to your requirements. Add a playful and bright touch to the cover by including your name, a photograph, or anything else that suits your fancy.
Your new outdoor island cover will be sent right to your doorstep.
Didn't find what you were looking for? Need to find something else? Take a look at our other custom covers here.