So Far We've Covered...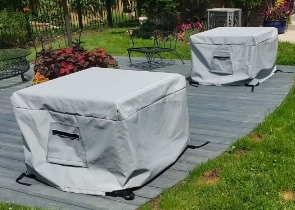 Cushion & Storage Chest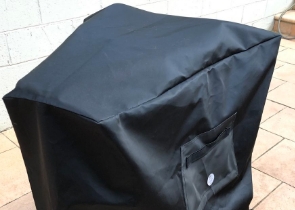 Custom Cover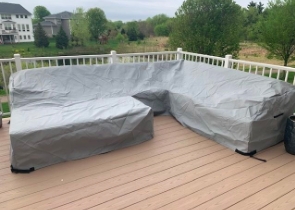 Sectional Covers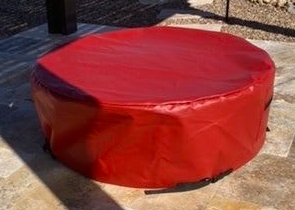 Fire Pit Covers_1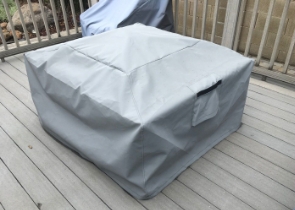 Fire Pit Covers_2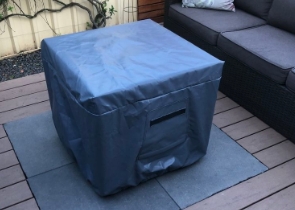 Fire Pit Covers_3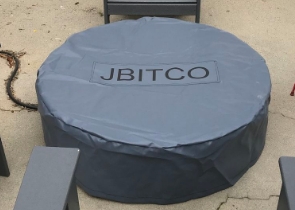 Fire Pit Covers_4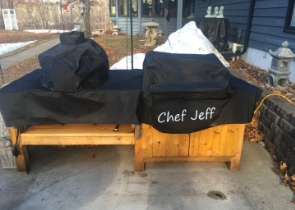 Grill Cover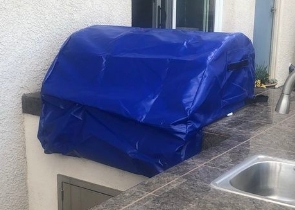 Grill Cover-1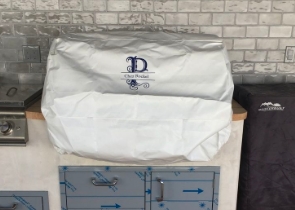 Grill Covers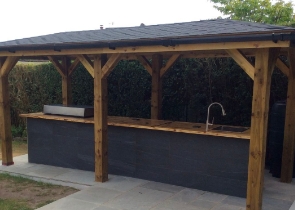 Outdoor Island Kitchen Cover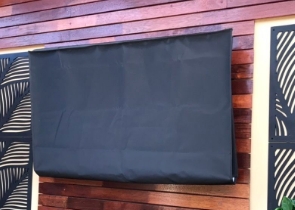 TV Cover
View more Customer Images »
Waterproof and Scratch-Resistant Outdoor Island Covers
Evening soirees on your terrace have consistently been a success. However, if you have concerns about keeping your outdoor bar clean and dry for your next event, Covers & All has the ideal solution. Outdoor bar covers maintain a secure layer or protection from unfavourable elements or weather conditions. 
The custom bar covers have a construction of 600 and 1000 denier PVC-coated polyester. The covers are light and medium weight, weighing around 12/18 oz. With waterproof and UV-resistant characteristics, your bar island has protection from the damaging effects of harsh sun rays, severe rains, and winds.
Black, brown, blue, white, beige, and grey are just a few of the hues available for the waterproof bar covers. As a result, you may choose one that complements the appearance of your patio the best. There are three options for high-tensile textiles. Cover Max and Cover Fab are ideal for bar islands that are in shady or partially shaded settings. Cover Tuff, on the other hand, will work well for an outdoor bar island that has more exposure to the sunlight.
The outdoor island covers use textiles that are abrasion and tear-resistant. This unique makeup provides a vinyl-like feel. The covers have double stitching on the seams to ensure that dust and debris do not make their way inside.
Custom Outdoor Bar Covers with Air Vents to Help Prevent Mould and Mildew
Our custom-fit coverings are simple to install and remove from the bar island.  Although the custom bar covers have drawstrings, you may also modify them with additional tie-downs such as grommets, push-pins, or elastic corners. Air vents on the bar island's surface are in place on the covers to assist in preventing the growth of mould and mildew.
To purchase our waterproof bar covers, please go to our measuring tab, which will walk you through the process of taking accurate dimensions of your bar island. After selecting the colour and fabric for the covers, you may also add a custom design.
Increase Your Savings by Purchasing Additional Outdoor Island Covers
When ordering outdoor bar covers, keep in mind that you save more money when purchasing many covers. So, a bigger order makes way for larger discounts. Order now!
Didn't find what you were looking for? Need to find something else? Take a look at our other custom covers here.