So Far We've Covered...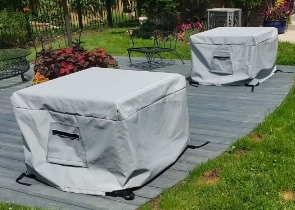 Cushion & Storage Chest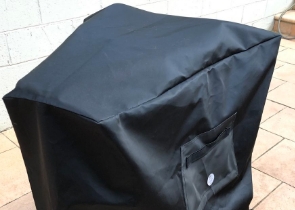 Custom Cover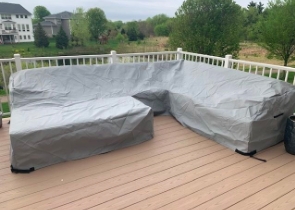 Sectional Covers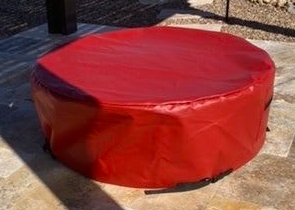 Fire Pit Covers_1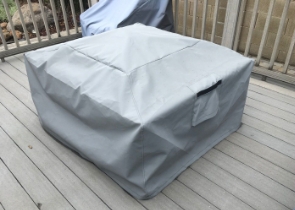 Fire Pit Covers_2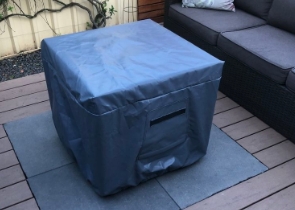 Fire Pit Covers_3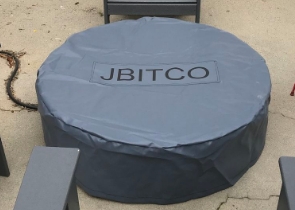 Fire Pit Covers_4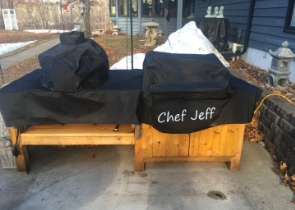 Grill Cover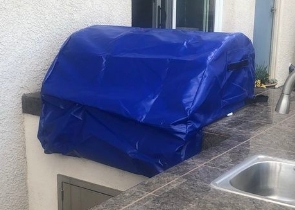 Grill Cover-1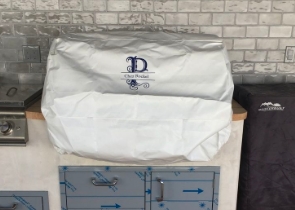 Grill Covers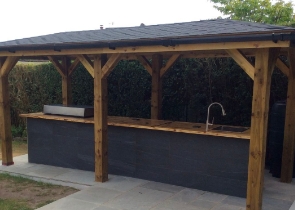 Outdoor Island Kitchen Cover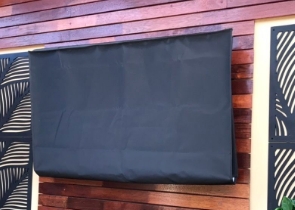 TV Cover
View more Customer Images »
Outdoor Island Covers are Long-Lasting and Meet All of Your Needs
Isn't it nice to unwind with a well-deserved cocktail at your own outdoor bar after a long day? A filthy or rain-soaked outdoor bar may dampen your spirits. As a result, we have the ideal covering for any sort of bar, including pool bars and outdoor kitchen bars. Our outdoor bar covers provide maximum protection at all times, ensuring that your bar remains in perfect condition.
Our made-to-measure covers feature exceptionally durable cloth and provide a precise fit. These custom bar covers are double-stitched for added robustness, ensuring that your outside bar is always available for a drink.
Velcro, push hooks, flexible corners, and other tie-down options are additional options to our waterproof bar covers. These table covers are available in any size and you can place an order with airbags for optimal airflow inside the covering.
These outdoor island covers comprise construction with care to keep your outdoor bar looking as fresh as new all year. Now is the time to kick back and relax as we maintain your outside pub as dry as your martini.
Outdoor Bar Covers are Variety of Materials and Colors
Custom bar covers are available in three breathable textiles: Cover Tuff, Cover Fab, and Cover Max, and feature UV and rip-resistant cloth. The coverings are abrasion-resistant and watertight, with air vents to discourage mould and mildew growth.
The custom-made covers are durable and fashionable and come in a variety of hues like white, beige, and burgundy. Our waterproof bar covers, which combine durability and beauty, will elevate the look of your patio.
Outdoor Island Covers are Customisable to Your Style
It's very simple to customise your outdoor bar covers by uploading the correct specifications and selecting the textile and colour. You can personalise them with your preferred motto, slogan, image, etc.
These custom bar covers are strong and long-lasting, and they're simple to clean and remove. Our custom covers are simple to order and we deliver them to your house in just a few days.
Didn't find what you were looking for? Need to find something else? Take a look at our other custom covers here.