So Far We've Covered...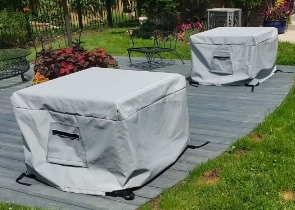 Cushion & Storage Chest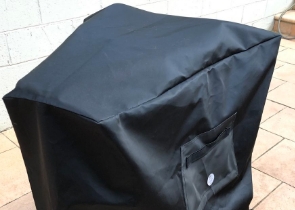 Custom Cover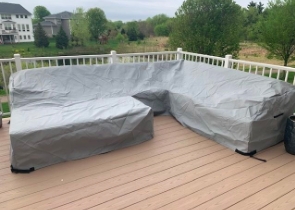 Sectional Covers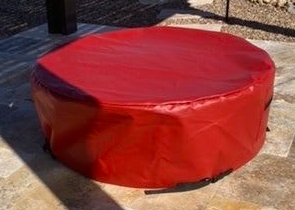 Fire Pit Covers_1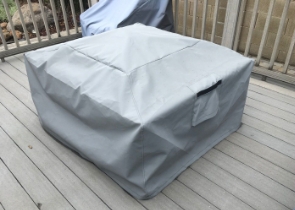 Fire Pit Covers_2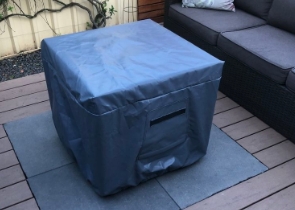 Fire Pit Covers_3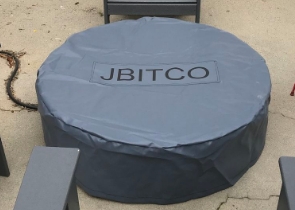 Fire Pit Covers_4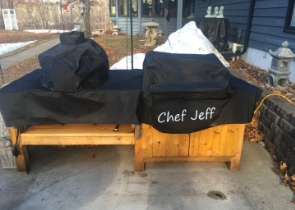 Grill Cover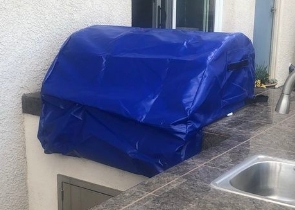 Grill Cover-1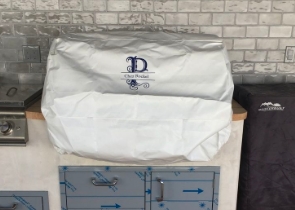 Grill Covers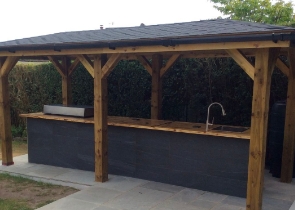 Outdoor Island Kitchen Cover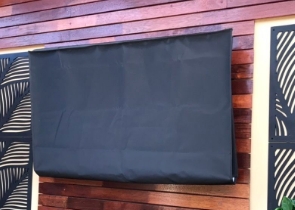 TV Cover
View more Customer Images »
Sturdy and Weatherproof Firewood Rack Covers 
Designed to keep your firewood and logs always ready for use, our log rack covers to protect them from debris, storm, and rain, storm. Manufactured using abrasion-resistant and tear-proof fabric, these covers help in keeping the logs dry and free of insects. Our supreme-quality covers can keep the flames going and offer easy taking off and putting on.
Built to last, our durable outdoor firewood covers provide a snug fit to the firewood rack. These covers come in distinct sizes and have easily accessible handles, making cleaning and removal a breeze.
The bottom elastic, push clips, and split zippers are just some of the tie-downs available on our waterproof firewood rack covers. For added safety, these tailor-made covers feature rustproof grommets.
Optional airbags under the firewood rack covers can keep water out. The airbags prevent water from building up on the surface, allowing it to drain away easily. Customised firewood rack covers are a great way to keep warm and have an everlasting image.
Tailor-Made Log Rack Covers in Various Colours and Fabrics 
Our outdoor firewood covers come in three sturdy and high-tensile fabrics; Cover Tuff, Cover Fab, and Cover Max. Their water-resistant and UV protection nature ensures they will last for many years to come.
Many colours, including coffee, beige, blue and black, are available for the waterproof firewood covers to match your home's interior and design. Based on the fabric, these covers come with a three to five-year warranty.
Custom-Made Firewood Rack Covers to Complement Your Personality
Adding a personal touch to your personalised log rack covers is as simple as deciding on the size, material, and colour. We use UV-resistant ink to print your logo, name, quote, text, or other artwork on the covers.
Rectangle Firewood Rack Covers are only a few steps away from being at your doorstep. Place your order right away!
Didn't find what you were looking for? Need to find something else? Take a look at our other custom covers here.