So Far We've Covered...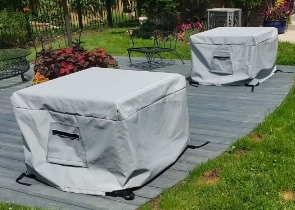 Cushion & Storage Chest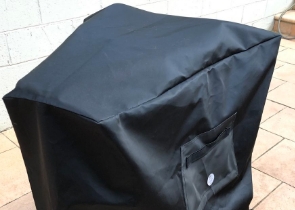 Custom Cover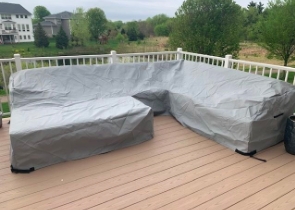 Sectional Covers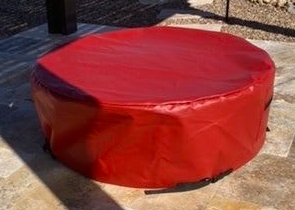 Fire Pit Covers_1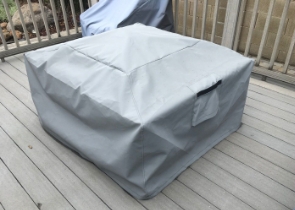 Fire Pit Covers_2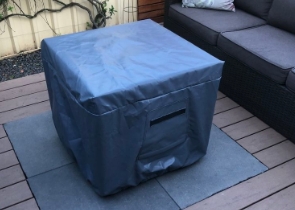 Fire Pit Covers_3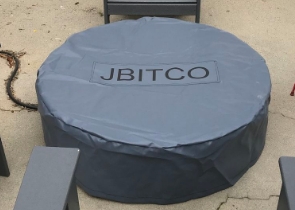 Fire Pit Covers_4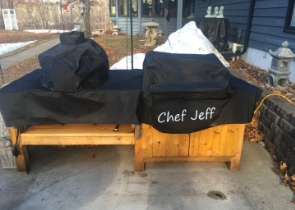 Grill Cover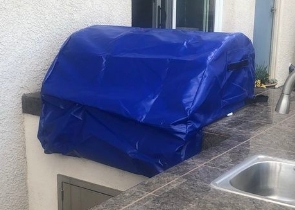 Grill Cover-1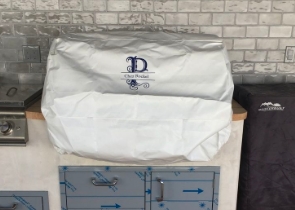 Grill Covers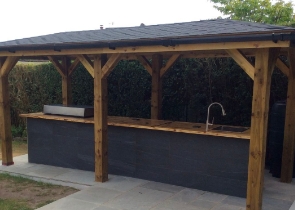 Outdoor Island Kitchen Cover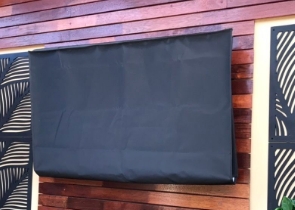 TV Cover
View more Customer Images »
Custom Firewood Rack Covers come for Strong & Weatherproof materials
When you need your firewood the most, finding it wet might be frustrating. Covers & All has created the ideal log rack covers to give your rack a custom fit and year-round protection for the wood it holds.
Our outdoor firewood covers feature heavy-duty textiles that keep the water, UV rays, and gusty winds at bay. In addition, the high-strength fabric resists ripping, shearing, and cracking. The double-stitched seams of the covers make them durable and keep moisture out. These various covers will take care of your wood, keeping it sturdy and looking brand new for many years.
To suit varied climates, choose from three durable fabrics for our waterproof firewood covers. Cover Fab features  600 deniers PVB base polyester and is suitable for shady and semi-shaded environments. This lightweight (12 oz) fabric comes in two colours and comes with a 3-year warranty.
Cover Tuff, our hardest fabric for our firewood rack covers, can withstand extreme weather. It has a reasonable weight (18 oz), five colour options, and a 7-year warranty. Our Cover Max fabric is ideal for moderate weather situations. This one, too, is of modest weight (12 oz), comes in six colours, and comes with a 5-year warranty. Both Cover Max and Cover Tuff come from 1000-denier polyester with a PVC coating.
Our Log Rack Covers come with Multiple Tie-Down Alternatives
For individuals that want their blankets to stay put, safe, and secure, we provide a selection of tie-downs. These include a watertight zipper that makes it simple to put the covers on. A drawstring or elastic at the bottom ensures a tight, tight seal for your outdoor firewood covers. You can add grommets to support the drawstring's smooth running and prevent the eyelets from ripping or fraying. You can have them positioned anywhere between 6" and 24" depending on your needs.
With a one-of-a-kind offer, we can customise the waterproof firewood covers for you. You can etch your initials, or any symbol, message, or design of your choice in UV-resistant ink on it. This will give your coverings a sophisticated and stylish appearance.
More Firewood Rack Covers allow for More Savings
If you purchase over two of our covers, you will receive a discount. The discount grows as the number of units ordered grows. More information is available on our website. Our purchase process is simple and quick, so don't delay in ordering our long-lasting log rack covers to keep your wood dry and ready to use.
Didn't find what you were looking for? Need to find something else? Take a look at our other custom covers here.