So Far We've Covered...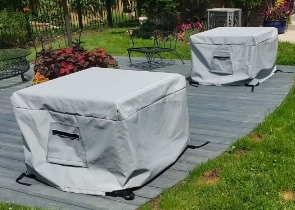 Cushion & Storage Chest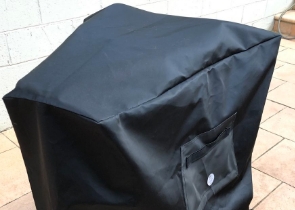 Custom Cover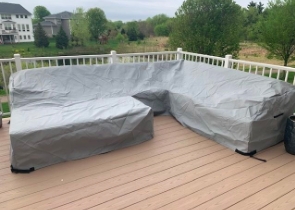 Sectional Covers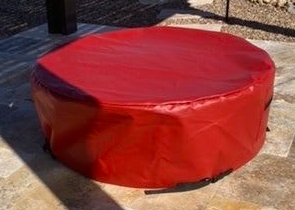 Fire Pit Covers_1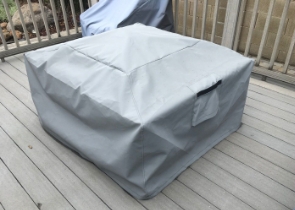 Fire Pit Covers_2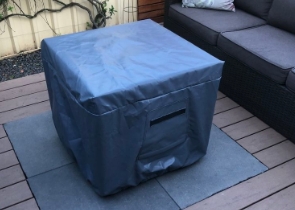 Fire Pit Covers_3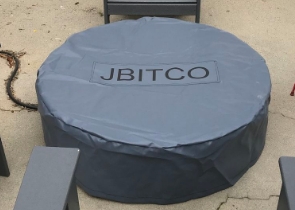 Fire Pit Covers_4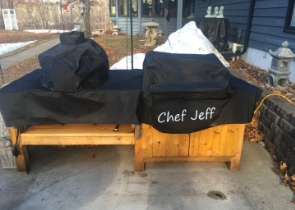 Grill Cover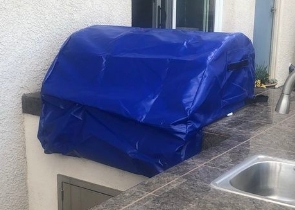 Grill Cover-1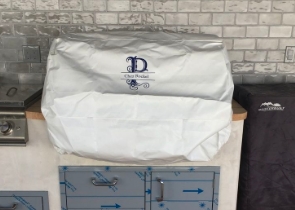 Grill Covers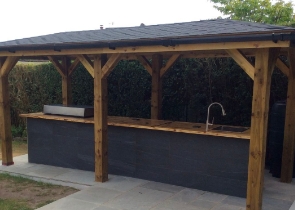 Outdoor Island Kitchen Cover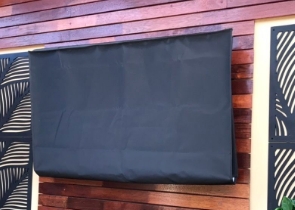 TV Cover
View more Customer Images »
Firewood Rack Cover Safeguards and Keeps your Rack Dry
Safeguard your firewood for ready use at any time of the year with firewood rack covers. The durable and waterproof covers offer maximum protection from debris, snow, rain, or dust. No water will get into your firewood when using our log rack covers.
Our outdoor firewood covers are attractive and functional, providing maximum protection from the elements. They are tear and abrasion-resistant. The PVC/PVB coated polyester backing in the materials helps to keep harmful UV rays at bay.
Our waterproof firewood covers can withstand extreme weather since they feature high-quality and durable fabrics. Cover Max, Cover Fab, and Cover Tuff are the names of the materials. They come in a variety of colours to fit your preferences. With thicknesses ranging from 600 d melange to 1000 denier, these covers will stand the test of time.
We can also customise your size with our easy-to-use online measurement tools. You can easily make customised firewood rack covers at your convenience. We provide an extra 1" to 2" of breadth for simple pull-in and pull-out of the covers.
Log Rack Covers Have Multiple Tie-Down Options for Added Security
You can simply keep your outdoor firewood covers from flying into your neighbours' yard if you use good tie-downs. Elastic at the bottom, a split zipper, and push clips are tie-down options. For more protection, put elastic at the bottom with push clips.High-quality brass grommets are available to ensure the tie-downs on the waterproof firewood cover function properly. In addition, we offer spacing of  6", 12", or 24" apart, depending on your specifications.
Add Photos, Logos, or Texts and More to Firewood Rack Covers
Make personalised log rack covers for your fireplace. You can quickly add your name, brand, initials, or photos using our online customising tool. After that, simply get your personalised firewood rack cover today and enjoy the warmth of burning firewood any time of year.
Didn't find what you were looking for? Need to find something else? Take a look at our other custom covers here.