So Far We've Covered...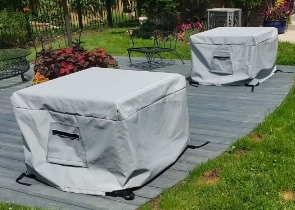 Cushion & Storage Chest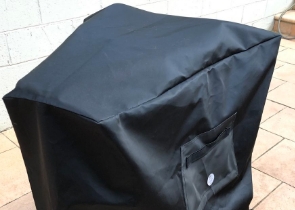 Custom Cover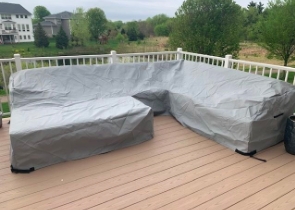 Sectional Covers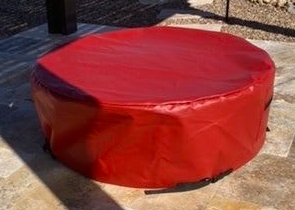 Fire Pit Covers_1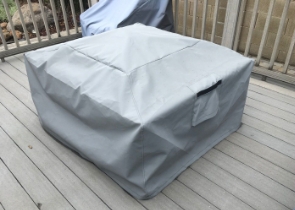 Fire Pit Covers_2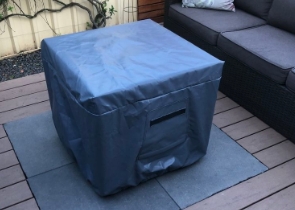 Fire Pit Covers_3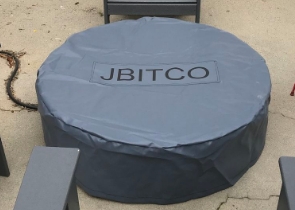 Fire Pit Covers_4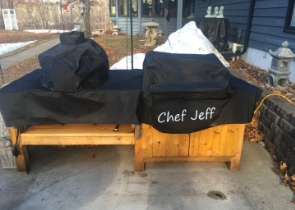 Grill Cover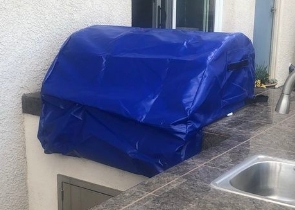 Grill Cover-1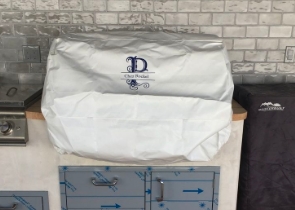 Grill Covers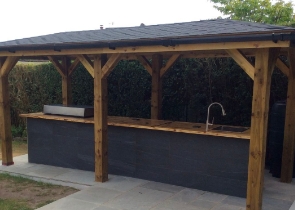 Outdoor Island Kitchen Cover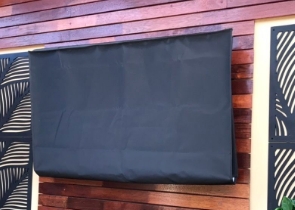 TV Cover
View more Customer Images »
UV Resistant and Waterproof Custom Griddle Covers
Many a tummy rumbles with hunger as they smell food being cooked on a griddle. You and your family have enjoyed many excellent meals prepared on the griddle. Now you need to maintain it clean, dry, and ready to use again. Our waterproof griddle covers will protect your outdoor griddles from snow, dust, falling leaves, grime, bird droppings and other natural factors.
The coverings are UV resistant and waterproof, making them ideal for use with an outdoor griddle. Despite prolonged exposure to the sun, the PVC/PVB-coated outdoor griddle cover cloth does not fade. It also prevents water droplets from dripping onto the griddle's surface. You no longer have to be concerned about corrosion damaging your griddle.
Our covers are abrasion and tear-resistant thanks to the heavy-duty fabric. The UV-resistant BBQ covers don't split or break during normal use, and they can tolerate powerful winds without coming apart. Even when in touch with sharp edges, the covers do not fray.
Snow isn't a problem with the custom griddle covers. When the temperature drops, they don't become brittle or rigid, and they keep their flexibility. Even in near-zero conditions, finding the blankets soft is a wonderful sensation.
Order Waterproof Griddle Covers
Covers & All allows you to customise the outdoor griddle covers to your exact specifications. You have three options from which to choose. Put in the quantities (in inches) on the space we provide on the website, select a fabric and colour, and we will prepare them for you.
There are three different fabrics to choose from. The 1000 Denier and PVC-coated polyester of the Cover Max are appropriate for mild weather. It's 9.5 feet and comes in six different colours to select from. The 600 Denier and polyester with PVB melange backing fibre used in the Cover Fab is perfect for semi-shaded or shady locations. There are two colours to choose from. The heavy-duty Cover Tuff fabric is 1000 denier with a PVC coating. It can tolerate harsh weather and has a vinyl-like feel. It also gives you five colour options from which to choose. The textiles are medium weight and you can handle them on your own.
While both Cover Fab and Cover Max give a warranty of 3 years, Cover Tuff has a warranty of 5 years that ensures that you receive a UV resistant BBQ cover that will last a long time. Refer to the material table listed below on our website.
Custom Griddle Covers are Available in a Variety of Styles
You want to stand out on the covers! Alternatively, give them a unique touch. We'll gladly assist you. You can customise the covers with text or a logo. Upload the impression to the space provided on the website and select your preferred text colour and font. The monogram will have a resizing to meet your waterproof griddle cover look.
Split zippers, drawstrings, push clips, and elastics can all be an addition to the bottom of the tie-downs. On windy days, easily maintain the cover in place. Just as well if you don't want tie-downs. That is something we do as well.
We will bring your customised outdoor griddle cover right to your home. So place your order right now.
Didn't find what you were looking for? Need to find something else? Take a look at our other custom covers here.