So Far We've Covered...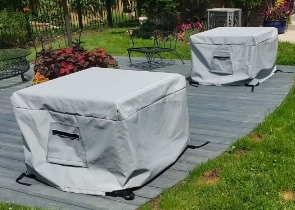 Cushion & Storage Chest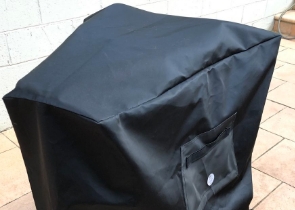 Custom Cover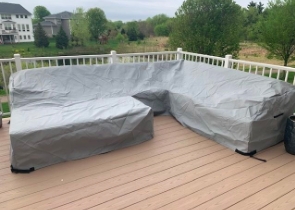 Sectional Covers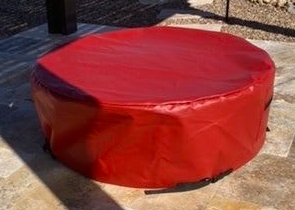 Fire Pit Covers_1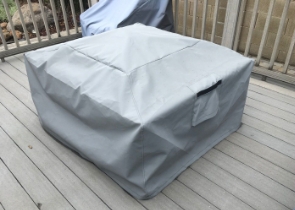 Fire Pit Covers_2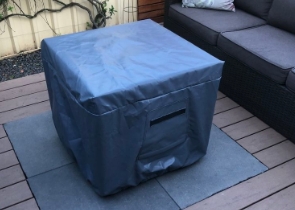 Fire Pit Covers_3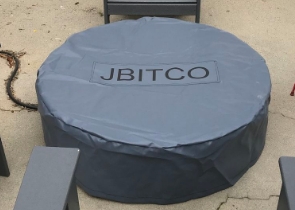 Fire Pit Covers_4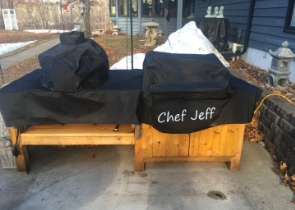 Grill Cover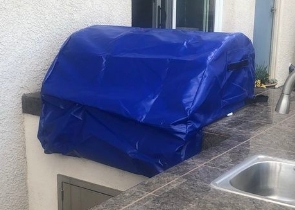 Grill Cover-1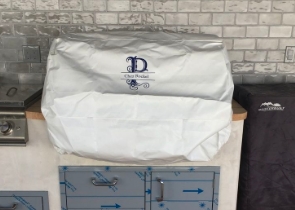 Grill Covers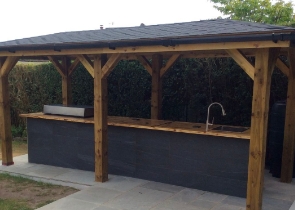 Outdoor Island Kitchen Cover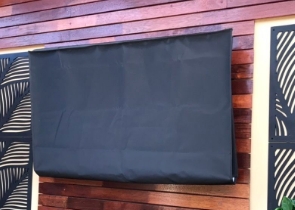 TV Cover
View more Customer Images »
Our Tripod Weight Bags are Waterproof & UV Resistant
Photos translate to memories that remain with us forever. A perfect click captures the scenic allure of nature and the raw emotions of people. The enchanting world of wildlife can come alive with a perfect shot; to attain this perfection we recommend using tripod heavy bags that adds strength and sturdiness to a lightweight or wobbly tripod.
A stable tripod is a boon for a professional photographer or a hobbyist. Our tripod weight bags ensure firmness to the tripod even during windy weather. Our 100% waterproof and UV-resistant bags are made of Cover Tuff fabric that weighs approximately 18 oz. Crafted from 1000 Denier polyester with a PVC coating, the bags are durable and resistant to damage by inclement weather conditions.
A soft streaming sunlight can add finesse to a photo and enhance its beauty tenfold. However, some tripod bags may become victims of harsh sunlight resulting in withered condition prone to tears and discolouration. Our highly UV-resistant tripod bags stand the test of time and do not face any of these issues.
Outdoor events can seem a daunting task due to startling adversity of mother nature. Conveniently shoot the perfect shots in any weather hassle-free by making optimum use of our tripod sandbags that provide protection from tear and abrasion. Our tripod bags are an investment that will never turn sour as they can withstand rough usage in tough circumstances.
Maximise Comfort and Minimise Effort with Heavy-duty Tripod Sandbags
Designed with utmost care to provide convenience and reduce effort, the tripod sandbags are equipped with handles for easy placement and removal. Double zipper ensures the sand or gravel material filled in the bags stays inside without causing any accidental spillage. The filling also generates optimus counter weight that adds sturdiness and stability to the tripod.
The sandbags are equipped with velcro straps near the zippers to separate the two sections and keep them in place while a hanging strap ensures easy removal and placement on the tripod. The strap can also be stretched or shortened as per your requirement.
Tripod Sandbag is Available in Standard Size
A passionate photographer ensures all his equipment are in pristine condition and maximises the output value for taking perfect shots. Our standard size tripod bag of 23" X 10" is ideal for providing an optimum balance to the tripod for staying stable in any weather. Available in 2 shades- grey and black, the bags camouflage with your tripod and do not cause any distraction while shooting.
Didn't find what you were looking for? Need to find something else? Take a look at our other custom covers here