So Far We've Covered...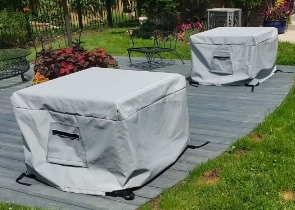 Cushion & Storage Chest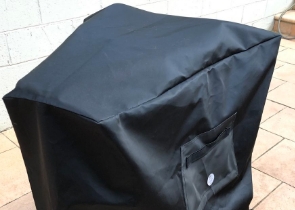 Custom Cover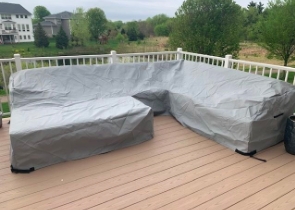 Sectional Covers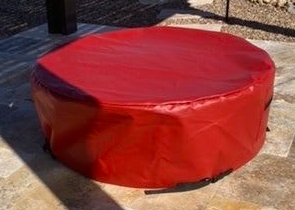 Fire Pit Covers_1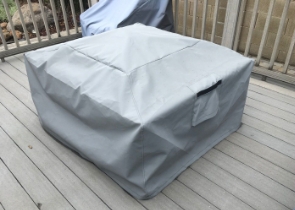 Fire Pit Covers_2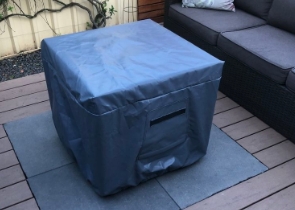 Fire Pit Covers_3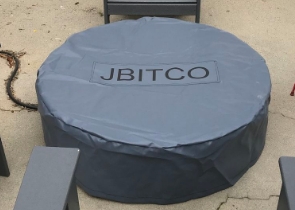 Fire Pit Covers_4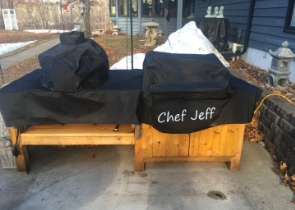 Grill Cover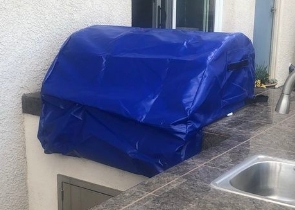 Grill Cover-1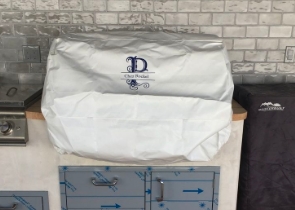 Grill Covers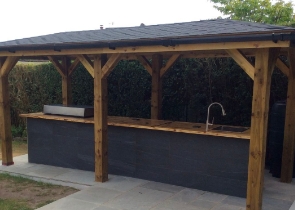 Outdoor Island Kitchen Cover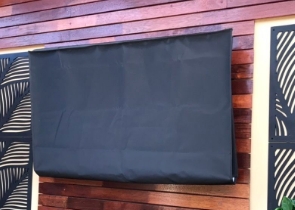 TV Cover
View more Customer Images »
Wreath Storage Bag Made of Highly Durable PVC-Coated Polyester
The festive season is incomplete without a beautifully decorated wreath on your front door for everyone to see and cherish. Serving as an accent piece for your outdoor wall, wreaths come in numerous sizes depending upon your needs. Sturdy and durable, wreaths are hung up on the wall for about a month. However, when not in use, you must protect their boughs, garlands and attractive decorations for the upcoming festive season.
At Covers & All, our superior-quality wreath storage bags keep your wreaths safe from external damages throughout the year. Crafted using highly resilient Cover Max/Cover Tuff fabrics, the bags protect your beautiful decorative piece year-round from dirt, dust, debris, etc. Our 1000 deniers, PVC-coated polyester fabric material ensures your bag remains in pristine condition for years to come. Lightweight, resilient and versatile, polyester protects your wreaths from damage due to outdoor elements like none other.
Our wreath storage bag is ideal for moderate to extreme weather conditions based on the fabric you opt for. Offering excellent protection from wear, tear and abrasion, the bags are designed to prevent your wreaths from shrinking, wrinkling and sagging. Furthermore, these bags are 100% waterproof and UV resistant, ensuring your cherished decorative piece remains safe from the ill effects of moisture and harmful UV rays.
Our bespoke wreath storage bags are also equipped with easy access handles, allowing their seamless removal and cleaning whenever necessary. Weighing 12 - 18 Oz, the bags are medium in weight and feel like vinyl. A blend of style, form and durability, our wreath storage bags come in multiple attractive colours like black, blue, red, coffee, brown, grey and beige. You can choose the colour of your choice without any hassles.
Wreath Storage Bag Available With Hassle-Free Customisation & Personalisation Options
At Covers & All, we let you add your preferred logo, text, image or graphics to your bag without any difficulties. All you have to do is send us your logo/text/image, and we will have them printed on your wreath storage bag. After personalising your bag, we will deliver it straight to your doorstep.
No matter how big or small your festive wreaths are, we at Covers & All have bags to suit all wreath sizes. We allow you to customise your bag size as per your required size using our easy-to-use online measuring tool. Just enter your preferred size specification, and your bag will be custom-made just for you!
Ordering Your Wreath Storage Bag at Covers & All is Simple & Straightforward
You can place your order with us without any hassles. Upon submitting your unique size measurements, you can opt for the personalisation option, choose your preferred fabric, and proceed to checkout. Yes, our order process is that easy!
Didn't find what you were looking for? Need to find something else? Take a look at our other custom covers here