So Far We've Covered...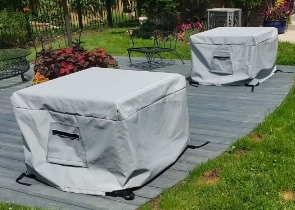 Cushion & Storage Chest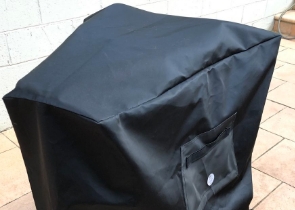 Custom Cover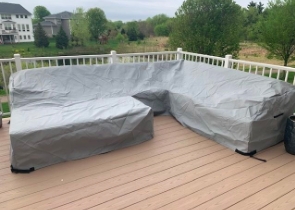 Sectional Covers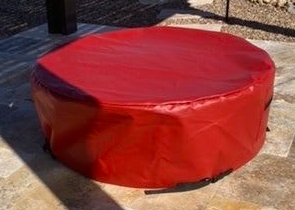 Fire Pit Covers_1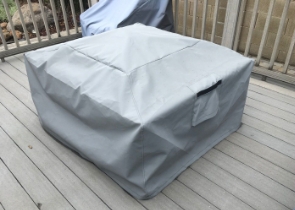 Fire Pit Covers_2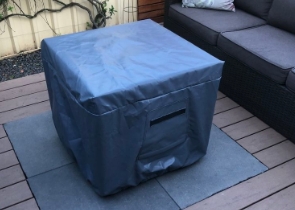 Fire Pit Covers_3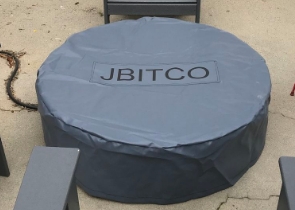 Fire Pit Covers_4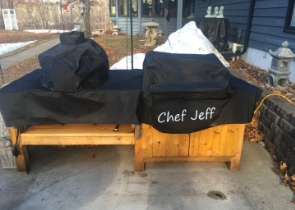 Grill Cover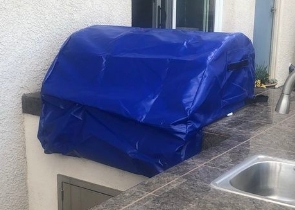 Grill Cover-1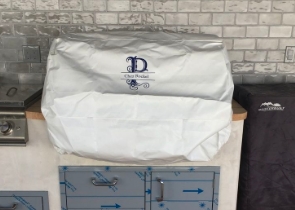 Grill Covers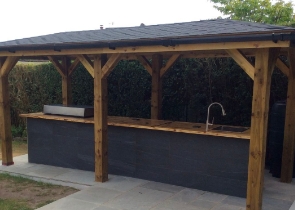 Outdoor Island Kitchen Cover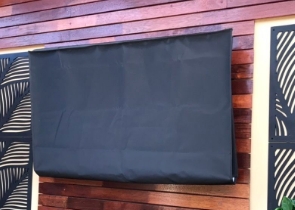 TV Cover
View more Customer Images »
Our Christmas Tree Upright Bag is Made of 100% Waterproof & UV-Resistant Materials
Decorating an artificial Christmas tree during the festive season brings unparalleled joy to every household. Whether you have a festive tinsel 3-footer or a massive 12-foot artificial balsam, decking it up with fairy lights, Santas and dangling glittery balls is absolute bliss. However, when the festive season gets over, your tree needs to be protected from unwanted elements so you can use it again.
Our premium-quality Christmas tree upright bag serves your needs perfectly by keeping your tree protected when it is not in use. Whether you are keeping your tree in the cellar or your garage, you can be assured that your tree remains safe from dust, dirt, and debris with our storage bags.
We make these bags using 100% waterproof and UV resistant material to extend their lifespan and safeguard them from damage due to moisture and harmful UV rays. Our durable materials keep your tree safe from anything your storage area throws at and ensures it remains in top condition for the next festive season.
Our Christmas tree upright bag is equipped with easy access handles that allow seamless removal and cleaning of the bag. Besides, we give you the flexibility to customise your bag size as per your needs depending on how big or small your tree is. Please note that we add 1" to 2" leeway on the given width/depth for an easy pull-in, pull-out of your tree.
Christmas Tree Upright Bag Comes With Two Fabric Options
Our Christmas tree upright bag is available with two fabric choices - Cover Rite and Cover Fab. The Cover Rite fabric is made of 600 D, 100% solution-dyed polyester fabric with one side PU coat and is ideal for moderate weather conditions. This fabric comes with up to 2 years warranty and is available in different colours like navy blue, charcoal grey, sky blue and beige.
Secondly, our Cover Fab fabric is made of 600 D melange, PVB backing polyester, making it ideal for usage in shaded and semi-shaded areas. Our Cover Fab fabric comes with up to 3 years of warranty and offers excellent tear and abrasion resistance. What's more, this fabric is available in light grey and light sand colours.
Order Your Christmas Tree Upright Bag in Just a Few Clicks
You can place your order with us without any hassles as our order process is straightforward. Upon submitting your unique size measurements, you can opt from the different fabric options and proceed to checkout. Yes, our order process is that simple!
Didn't find what you were looking for? Need to find something else? Take a look at our other custom covers here.