So Far We've Covered...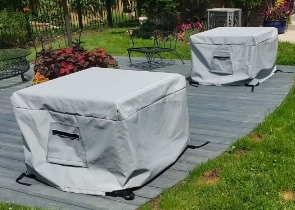 Cushion & Storage Chest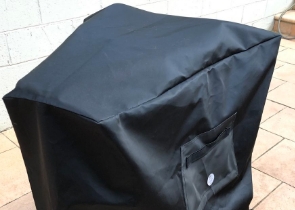 Custom Cover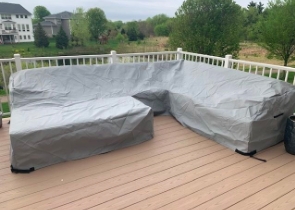 Sectional Covers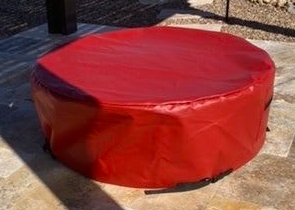 Fire Pit Covers_1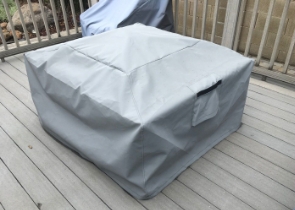 Fire Pit Covers_2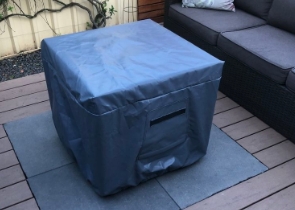 Fire Pit Covers_3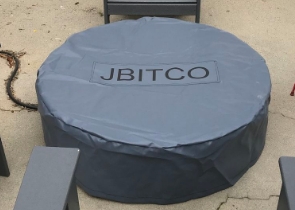 Fire Pit Covers_4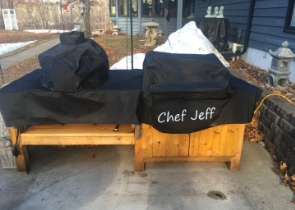 Grill Cover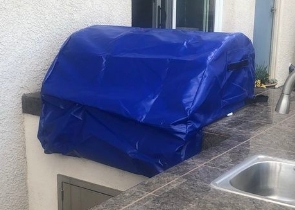 Grill Cover-1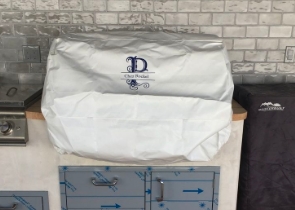 Grill Covers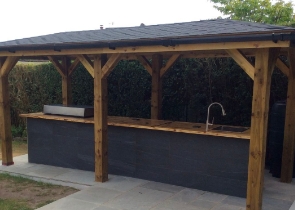 Outdoor Island Kitchen Cover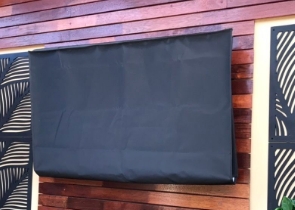 TV Cover
View more Customer Images »
Top-Quality Pergola Covers in High-Tensile Tarp Fabrics for European Gardens
Elevate your European outdoor setting with an elegant pergola, the quintessential spot to appreciate the allure of your verdant lawn and lively blooms. However, given Europe's varied climate, including persistent rain, occasional snow, and intense sun, even the most robust pergolas can wear over time. This is where our UV-resistant pergola covers make a difference. Specifically fashioned to protect your garden trellis, these covers guarantee your pergola retains its initial charm and grandeur. We pride ourselves on fabricating 100% waterproof pergola covers using high-tensile fabrics, ensuring sustained durability and longevity.
Our comprehensive selection of pergola shade covers is designed using three unique fabrics, each addressing distinct requirements. Within our collection are Tarp Max and Tarp Tuff - both resilient PVC coated fabrics, and Tarp Clear, a transparent PVC option. For optimal defence against typical European climatic conditions, we recommend pergola patio covers created from Tarp Max. This solid 1000D, 100% waterproof fabric comes in various UV resistant shades, bolstered by a three-year warranty for your peace of mind.
Tarp Tuff emerges as our premier heavy-duty protector, ideal for guarding your pergola canopy against extreme weather elements. Constructed from a dense 1000D fabric and available in a spectrum of shades, Tarp Tuff not only safeguards against debris during strong gusts but also features an impressive five-year warranty.
Beyond mere UV shielding, our pergola shades also prioritise privacy, ensuring your serene spot remains undisturbed. Exhibiting resistance to tears and abrasions, these durable outdoor shades effectively counteract scratches and routine wear. For those who relish a soft sunlight ambience filtering through their pergola, our Clear Tarp covers are the perfect choice. This 48 PHR ultra-clear PVC material assures longevity and comes with a one-year warranty.
Celebrate Your European Summer Retreat with Our Top-Quality Pergola Shade Covers
Preserve your pergola's pristine condition as you initially envisioned by selecting our pergola shade cover from Covers & All. Distinguished among top-tier pergola cover brands, we specialise in delivering custom size pergola shade covers online, impeccably tailored to your pergola's exact dimensions. Our forte is crafting waterproof pergola covers, ideal for Europe's unpredictable rain spells. For a perfect fit, simply send us your precise measurements. We design each cover incorporating a generous 1-2" leeway, simplifying both the application and removal process.
Each cover is equipped with grommets on all corners, guaranteeing a secure fit, even during Europe's powerful winds. For those desiring added assurance, we provide corrosion-resistant brass grommets at intervals of 6"/12"/18"/24", or the option of incorporating D rings directly into the cover, adding an extra tier of stability.
Experience Exceptional Defence with Our Custom Size Pergola Shade Covers Online
Reimagine your European outdoor area with our tailored waterproof pergola covers. With the option to incorporate custom text, logos, or motifs in fade-resistant colours, your pergola cover will be both unique and lasting, particularly during the wet seasons.
Renowned as a leader in the pergola cover industry, we've optimised international ordering, ensuring swift delivery of your customised pergola canopy across Europe. Beyond just pergolas, our assortment, which includes skylight covers and waterproof sun shade sails, offers comprehensive outdoor protection solutions, emphasising the perks of a premium-covered European pergola.