So Far We've Covered...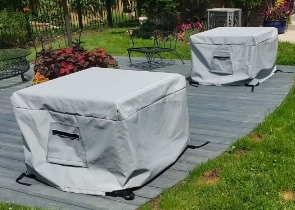 Cushion & Storage Chest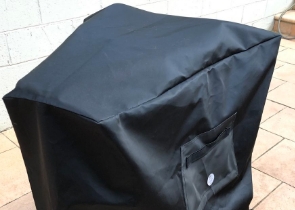 Custom Cover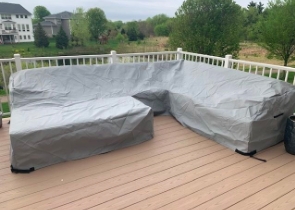 Sectional Covers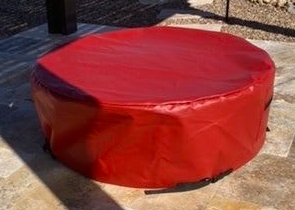 Fire Pit Covers_1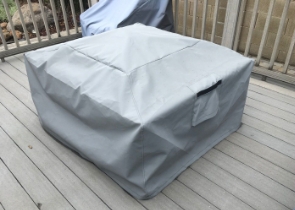 Fire Pit Covers_2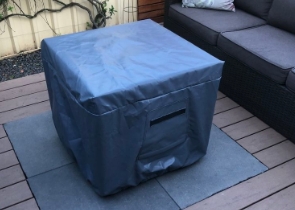 Fire Pit Covers_3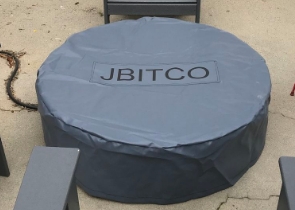 Fire Pit Covers_4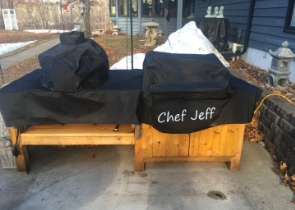 Grill Cover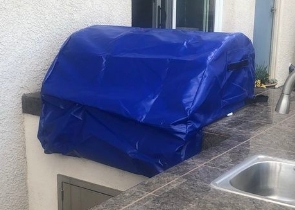 Grill Cover-1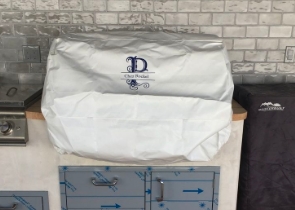 Grill Covers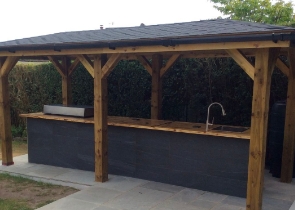 Outdoor Island Kitchen Cover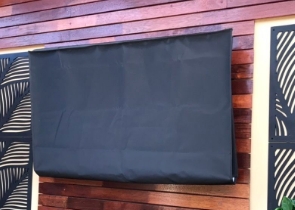 TV Cover
View more Customer Images »
Mesh Truck Tarps Crafted from Industrial-Grade High Strength Fabrics
Truck tarps are a necessity when transporting cargo. You would be extremely unhappy to have your goods flying off, getting damaged, and even causing accidents. Covers & All's mesh truck tarps that are made of robust fabrics ensure that your goods remain safe while being transported. Even if you are moving at high speed or there are high winds, our tarps will keep your cargo protected, secure, and well in place.
Made using 1000 deniers, PVC coated polyester, our mesh truck tarpaulins are highly durable and long-lasting. Light in weight, our tarp mesh fabric weighs 6 Oz. They offer moderate protection from UV rays and are ideal for solar shades. Available in the same colour on both sides, our tarp possesses a finely woven mesh material.
Breathable in nature, our mesh truck tarps allow for enough airflow and won't flap even in gusty winds. We use high-tensile-strength fabric that is strong enough to prevent scratching and bruising. The mesh fabric also minimises mildew formation by allowing continuous air movement
Our mesh truck tarpaulins are available with a 2 years warranty. Coming in custom sizes, our tarps are available with a 1"-2" leeway to make handling them easy and convenient. You can upload the specific dimensions you require and we will ship your custom-sized mesh tarp to your doorstep. You can also share a reference image of the tarp you require for our team to keep your requirements in mind and craft the exact tarp as needed. Besides, you can also drop a special request if you want.
Add Grommets & D-Rings for Adding More Security to Your Mesh Truck Tarps
Firm and secured, we add brass grommets at the corners of each tarp. The grommets ensure that your tarp stays in place on windy days. You have the option to add more grommets spaced approximately 6"'/12"/18"/24" as per your requirements or you can also opt to have the grommets in all four corners. These rustproof grommets strengthen the eyelets to ensure that the tarp does not fray or wear out at the edges when tied.
We also offer the option of adding D-rings for tying the tarps. Designed to resist tension, the D-rings will not tear or rip easily. You can place the D-rings at a distance of approximately 12" or 24".
Incorporate Webbing Around the Perimeters of Your Mesh Truck Tarp
There is also an option of adding webbing around the sides of the tarps to reinforce perimeters. For further security, we add a 1.5" webbing around the perimeter. Ordering our breathable mesh truck tarps is simple and hassle-free. What are you waiting for? Order now!
Didn't find what you were looking for? Need to find something else? Take a look at our other custom covers here