So Far We've Covered...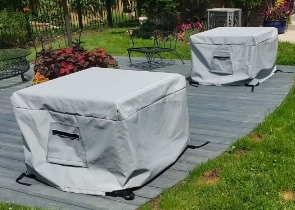 Cushion & Storage Chest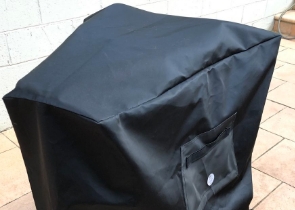 Custom Cover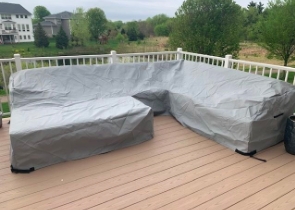 Sectional Covers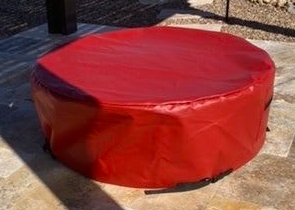 Fire Pit Covers_1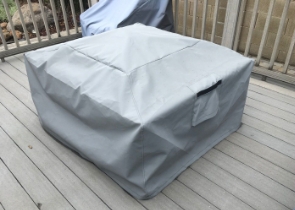 Fire Pit Covers_2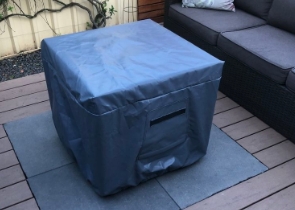 Fire Pit Covers_3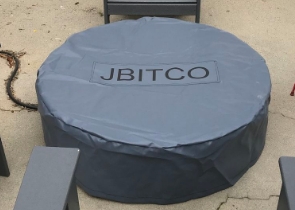 Fire Pit Covers_4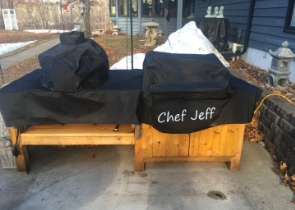 Grill Cover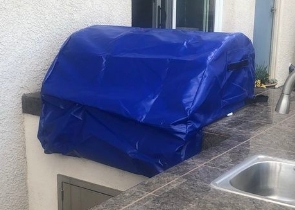 Grill Cover-1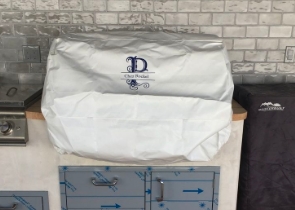 Grill Covers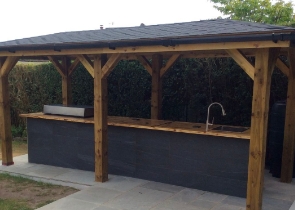 Outdoor Island Kitchen Cover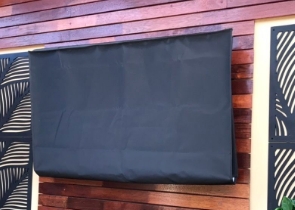 TV Cover
View more Customer Images »
Waterproof Christmas Tree Storage Bags Come in Various Fabric Options
Now that the holiday season is over, it's time to think about putting your lovely Christmas tree away. Are you concerned that it will become shabby, musty, and dusty as it sits in your garage/storeroom until next Christmas? Don't worry, Covers & All has you covered with their Christmas tree duffle bags.
Because we must store the Christmas tree for months at a time, it requires total protection.  You can store them in our roomy and incredibly artificial tree storage bags. These unique storage bags feature completely waterproof polyester fabric to protect your priceless Christmas tree with all their strength.
The protective cover of the bags keeps at bay dust, dampness, mosquitoes, and everything else that could harm the tree. The large duffle bag for Christmas trees also prevents the tree from bending. These high-quality duffel bags can easily accommodate trees up to 9 feet tall.
Our bespoke waterproof Christmas tree storage bags measure 60 in. W x 25.5 in. H x 20 in. D. These bags have the added benefit of being ready to use as soon as they arrive. There's no need to assemble them. All you have to do now is open the bags and begin loading your trees.
Christmas Tree Duffle Bags Come in a Range of Colors
We make our artificial tree storage bags from some of the toughest materials available. Both Cover Tuff and Cover Max materials are tear- and abrasion-resistant, and they always keep moisture and dust away from the tree.
These textiles are available in a variety of colours. The Cover Max fabric is available in blue, beige, grey and black colours. Cover Tuff's colour pallet includes olive green, black, blue, grey, red, and burgundy. You can select the colour of the 9ft tree storage bags that best complements your home's design.
Complement Your Waterproof Christmas Tree Storage Bags with an Ornament Bag 
They include a second ornament bag. So you can put your worries about finding a new home for your Christmas tree ornaments and decorations to rest. The bags also come with a clear view window so that you can view the contents. Furthermore, there is a durable D-strap handle for easy mobility of the bag even when you fully pack it.
Do you want to purchase our large duffle bag for Christmas trees? All you have to do is make a few clicks, and the bag arrives at you in a matter of days. Place your order now!
Didn't find what you were looking for? Need to find something else? Take a look at our other custom covers here.
Frequently Bought Together